Ziehl-Abegg posts 12% increase in sales in the first half-year
Ziehl-Abegg of Kuenzelsau, Baden-Wurttemberg, Germany specialises in the field of ventilation, control and drive technology for many sectors including cleanrooms and medical devices
Production is in full swiing at Ziehl-Abegg
as energy-saving fans are in demand
Sales for the Künzelsau-based fan and motor manufacturer in the first half-year rose by 12% to 268 million Euros. Positive development in the field of ventilation technology as well as in drive technology contributed towards this result, the company said.
"Customers are taking to our energy-saving products extremely well in every market," said Peter Fenkl, Chairman of the Executive Board of the Ziehl Abegg SE.
Among other sectors, the family-owned company serves the cleanroom and medical devices market and offers a range of products for ventilation, air flow measurement and process control for particle-free air.
The industrial company traditionally generates growth organically, i.e. without acquisitions. For Ziehl-Abegg, as an industrial company with such a high degree of vertical integration, this poses a significant challenge. Especially since the order intake has increased 15% over the previous year.
"We are looking forward to the inauguration of our new building for manufacturing energy-saving EC motors and fans", says Fenkl.
The first machines are to be moved a few kilometres away to the production plant in the Hohenlohe Industrial Park by the end of the year. Ziehl-Abegg is expanding its Kupferzell plant in the Industrial Park which is located directly on the A6 European main traffic artery. This will bring additional advantages in terms of logistics and delivery times. A total of €28 million will be invested in buildings and modern machinery.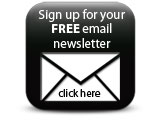 The company employs more than 2,000 personnel in its production plants in Southern Germany and has a global workforce of 3,700 spread between 16 production plants, 27 companies and 97 sales locations.
Companies