eTheRNA begins mRNA manufacturing at newly-built site
Production takes place at a 300sqm cleanroom facility designed to cGMP specifications
eTheRNA has announced the opening of a state-of-the-art mRNA manufacturing facility enabling the production of mRNA immunotherapies.
Headquartered in Niel, near Antwerp in Belgium, eTheRNA is a clinical-stage company developing novel cancer immunotherapies based on its proprietary mRNA-based TriMix platform.
Designed to cGMP specifications and certified by the Belgian Federal Agency for Medicines and Healthcare Products, the new EUR 5 million facility is located adjacent to eTheRNA's HQ.
Speaking to Cleanroom Technology, eTheRNA said that production takes place in a cleanroom mRNA manufacturing facility of 300sqm, the site includes 100sqm for QC/QA and Immunology labs.
The spokesperson said the site would employ 22 scientists related to the mRNA manufacturing operations (including QC/QA/IML) and that the facility will have the capacity to produce sufficient mRNA/TriMix batches for the clinical trials in its current (melanoma) and planned development programmes.
Initially, eTheRNA intends to use the facility exclusively to supply material for its own existing and planned clinical studies. Depending on future demand, the Company has the option to expand capacity allowing it to manufacture mRNA products for strategic partnerships with third parties.
Immunotherapy pipeline
eTheRNA's mRNA immunotherapy pipeline is based on its TriMix platform, which comprises three mRNAs encoding proteins that work synergistically to deliver optimal activation of dendritic immune cells. These cells behave as immune response mediators and so mobilise the immune system to attack cancer cells through inducing a directed cytotoxic T-cell response.
A Phase 1b study (E011-MEL) evaluating ECI-006, a TriMix-based immunotherapy boosted with mRNAs encoding five melanoma tumor-specific antigens, is on-going in melanoma patients. Completion of enrolment for a low dose cohort of the study and initial safety data were announced in March, with ten patients recruited. No adverse safety signals were observed in this cohort, which has completed the dosing phase. The treatment via intranodal administration was well tolerated.
The study is progressing in a high-dose cohort with results, including immunological responses and the full safety dataset, from both cohorts anticipated in the first half of 2019. Further clinical studies for TriMix immunotherapies are expected to commence in 2018 and 2019 using material produced at the new manufacturing facility.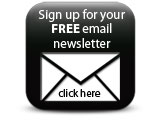 "This manufacturing facility is core to our long-term strategy and brings us closer to the industrialisation of our TriMix immunotherapies. It will enable us to leverage the potential of the TriMix platform, control our supply chain and provide the necessary scale and flexibility to support development of our mRNA-based immunotherapy portfolio. We also believe this facility to be an opportunity to develop new global R&D collaborations based on our manufacturing capabilities," said eTheRNA chairman, Dr Russell G. Greig.
Companies