Touch International expands and upgrades cleanroom in Texas
Handles prototype and specialist designs for the military, medical and aerospace markets
Touch International, an Austin, Texas-based manufacturer of touch screens, is to upgrade its cleanroom as part of a US$10m global expansion.

The company will more than double the size of its Class 10,000 cleanroom, which serves as a hub for prototype and specialist designs for the military, medical and aerospace markets.

The cleanroom will include semi-automated touch screen manufacturing and display enhancement bonding and lamination equipment to make hi-bright and NVIS compatible (night vision) displays as well as iPhone and iPad-style projected capacitive touch screens.

The expansion aims to improve manufacturing automation and boost the company's touch screen production, while protecting the quality and reliability of its specialist displays.

The Texan company has expanded and upgraded its Class 10,000 cleanroom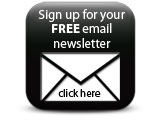 Construction is already underway and the ISO 9000:2008 certified, ITAR-compliant manufacturer expects cleanroom qualification testing to be completed by the end of September.

David Weigers, manager at Touch International, said: "Improving the facility will allow us to bring all of the critical assembly processes inside the cleanroom, which will reduce scrap, improve yield and help us to accommodate increased production demands."

The expansion in Texas comes just three months after the firm opened a 50,000ft2 factory in Chenzen, China, which has vertically integrated manufacturing capabilities for streamlined projected capacitive and resistive touch screen production.

"Expanding and improving the cleanroom in Austin brings more capacity in our design, development and value-add solutions for our specialist markets and products," said Michael Woolstrum, ceo at Touch International.

"Concurrently, increasing factory capabilities in China gives us a vertically integrated system, which will give us greater capacity for high volume product lines. Overall, Touch International remains poised to capitalise on worldwide touch screen market growth."

Touch International, with its partner DMC in Osaka, Japan, operates seven manufacturing facilities worldwide. They produce Apple iPhone-type projected capacitive touch screens, resistive sensors and glass filter products used in touch screens, EMI, anti-reflective and anti-vandal filters.

The firm employs 1,200 people.