Body care – body beautiful
C&T ingredient suppliers offer a vast array of body sculpting materials to reduce the appearance of cellulite and stretch marks, alleviate tired legs, boost breast fullness and firmness, minimise hair growth, and address ageing hands and tough skin on knees and elbows. Key anti-cellulite actives include caffeine, Ruscus aculeatus root extract, and citrus fruit peel extracts
Clarins
Many articles have been written about skin care products for the face but the body is often left to take care of itself. John Woodruff redresses the situation and concentrates on treatments for the whole body
At the IFSCC Congress 2010 there were many posters that dealt with the reduction of body fat and the treatment of cellulite. Adipocytes are highly active cells which play a key role in the control of the body's energy. They are balanced by two main pathways: lipogenesis leads to the synthesis and storage of triglycerides and lipolysis leads to the hydrolysis of these triglycerides to release energy.
With advancing age changes within adipose cells include enhanced lipogenesis together with decreased lipolysis resulting in increased lipid storage within the adipocytes as well as changes in the dermal architecture. The formation of cellulite refers to increased storage of lipids in the subcutis and hence an increased number of adipocytes and increased size of adipocytes in the adipose tissue.
The presentations at the IFSCC Congress were mostly about the use of various plant extracts that stimulated microcirculation or lipolysis. Tamara Al-Bader[1] discussed the effects of cosmetic ingredients as anti-cellulite agents. The abilities of Furcellaria lumbricalis, Fucus vesiculosus, retinol, conjugated linoleic acid and a glaucine mixture to stimulate lipolysis in human adipocytes and stimulate the production of procollagen I by mature fibroblasts were investigated; the glaucine mixture also containing glycerine, coco-glucoside, caprylyl glycol and alcohol. It was concluded that a unique combination of these ingredients synergistically increased lipolysis from mature adipocytes. Furcellaria lumbricalis and Fucus vesiculosus also stimulated mature fibroblasts to produce proCollagen I. The in vitro actions of the ingredients were translated in vivo, whereby a clinical improvement of cellulite condition was observed.
J-P Arnaud[2] studied the action of a specific fraction of Nephelium longana seeds extract on a new target involved in the control of adipose tissue growth. Arnaud demonstrated that a 0.2% solution of the extract inhibited the expression of Plasminogen Activator Inhibitor-1 or PAI-1 and claimed that the decrease in adipocytes and the stimulation of angiogenesis made the extract of interest for extracellular matrix remodelling. This extract is available commercially in aqueous-glycerol media from Lucas Meyer under the trade name Sveltessence.
Imke Meyer[3] described a material of undisclosed constituents under the code name BIO1617. Meyer said that to achieve a reduction of lipid accumulation in adipose tissue different compounds were screened for their activity. Three modes of action were evaluated. First was the differentiation of adipocytes resulting in a decreased amount of incorporated lipids and a lower number of differentiated adipocytes. Next was the inhibition of lipogenesis by decreasing lipoprotein lipase activity and catalysing the extracellular hydrolysis of triacylglycerols. Finally the stimulation of lipolysis to increase intracellular catabolism of lipids by hormone sensitive lipase was studied. Meyer claimed BIO1617 to be a multifaceted anti-cellulite active ameliorating all three modes of action to reduce the size as well as the number of adipocytes.
It is accepted that a cause of decreased lipolysis is oxidative stress from free radicals and the result is that fat cells become much larger. Their enlargement and the formation of new fat cells exert a pressure on the surrounding tissue to hamper the microcirculation, which leads to oedema and pain at the affected sites.
Protecting the mitochondrial sirtuins from oxidative stress was described in a paper by Herve Offredo.[4] An extract of Lotus maritimus was shown to stabilise vitamin C and improve collagen synthesis and maturation by human dermal fibroblasts, which gives it potential importance in improving the firmness of ageing skin. It increases lipolysis of triglycerides in human adipocytes by inhibiting phosphodiesterase III activity, and stimulates the production of an adipokin called adiponectin involved in lipid synthesis.
Xanthines, like caffeine, are used in anti-cellulite cosmetics due to their lipolytic activity on fat. The site of action of caffeine is on the adipocytes located in the hypodermis and the cosmetic formulation has to be designed to ensure that caffeine reaches the active site. Federico Svarc[5] suggested that a complex of caffeine, triethanolamine hydroiodide, algae extract, Hedera helix extract and Ruscus aculeatus root extract has a proven anti-cellulite action in vivo. Moreover, it was observed that the complex was more effective when it is adsorbed in porous inorganic microparticles of mean diameter 100nm than in a hydroglycolic solution and the complex was more effective than its individual components alone.
Ingredient suppliers offer a multitude of materials recommended for reducing cellulite and other unwanted fatty deposits and also for improving the shape and volume of the bust.
Anti-cellulite complexes
Caffeine is the best known lipolytic ingredient for slimming formulas as its efficacy has been proven over many years. Caffeine activates the HSL enzyme which stimulates the hydrolysis of triglycerides into fatty acids and glycerol. The slimming effect results from the elimination of these residues out of the adipocytes accompanied by a cell size reduction. Caffeine is poorly soluble in aqueous media and to overcome this problem Lucas Meyer has developed phospholipid-based solubilising complexes under the trade names of Isocell Slim and Ecoslim that enable a more concentrated level of caffeine to be delivered by a lecithin carrier that promotes liposome formation.
Collistar
Pelletech combines caffeine with iron oxides to provide a skin colour to its Cosmospheres, which are composed of microcrystalline cellulose and mannitol. These small beads break on application to skin to release caffeine. Also containing caffeine but this time in a complicated mixture with other actives known to have an impact on cellulite and body contour, Adiporeguline from Lucas Meyer includes sodium salicylate, lysolecithin, hydrogenated lecithin, glycine soja germ extract, silica and Coleus forskohlii root extract. This active prevents the glucose mechanism that results in fat creation and is described as a completely unique approach to cellulite and adipose tissue control. Coleus forskohlii is also the main constituent of Actisculpt from Givaudan, which also contains Commiphora mukul resin extract.
Lanacryst from Unipex also boosts conversion of fat into energy; in this case by stimulating adrenaline receptors on the outside of adipose cells using Chrysanthellum indicum extract. Perfeline from RAHN contains caffeine and L-carnitine which help burn fat and Ruscus aculeatus extract to help dispose of metabolic waste and provide an anti-inflammatory effect. From I.R.A. there is CC Caffeine 50%, which is caffeine microencapsulated in cyclodextrin to ensure a sustained release of the active.
There are many other examples. Chemyunion has two materials trade named Slimbuster. Slimbuster L is a modified and concentrated extract of green coffee oil and sterified phytosterols from Brassica campestris that provides skin firming and restructuring effects. Slimbuster H contains Ptychopetalum olacoides (muira puama) root/bark extract, Trichilia catigua (catuaba) extract and Pfaffia paniculata (Brazilian ginseng) root extract in hydroglycolic solution and is proposed for its draining and lipolytic effect.
Drenalip from Provital is claimed to perform a combined action that leads to a reduction of adipose tissue, a decrease in swelling and an improvement in blood flow. Its principal components are Ruscus aculeatus root extract, Citrus medica limonum (lemon) peel extract, Solidago virgaurea (Goldenrod) extract and Astragalus membranaceus root extract. From Rahn, Slimexir is a mix of methylxanthines plus an extract of artichoke (Cynara scolymus) and the polysaccharide levan. Slimexir is said to suppress the maturation of adipocytes, so less fat is stored in these cells. It also activates lipolysis and stimulates cutaneous microcirculation to improve the removal of the decomposed fat.
Delipidol [INCI: Tyrosyl punicate] from Solabia is a patented molecule obtained by a biotechnological process from Punica granatum (pomegranate) and tyrosol that decreases adipocyte diameter. Caffeine-210 from Biogenics is an encapsulated form of caffeine that renders caffeine soluble in water. Caffeine-210 contains 50% of pure caffeine and up to 10% can be added to water without crystallisation and because of the molecular size of the complex, Caffeine 210 is rapidly absorbed through the skin.
IAA50 from Greentech is an extract of the Phragmites communis plant said to stimulate lipolysis, and CellActive - SHAPE from Rahn contains forskolin from Indian nettle that stimulates blood circulation and caffeine to activate cAMP enzyme to split triglycerides which are then removed from the adipocytes. Crodarom has Phytotal based on extracts of Verbena officinalis leaf, Sambucus nigra flower and Eugenia caryophyllus (clove) flowers.
Peptides are the active ingredients currently generating the most excitement in performance cosmetics and various ones are proposed for the alleviation of cellulite.
Combining plant extracts with tripeptide-1, Lipotec supplies Liporeductyl in liposome form, the active principles of which also include caffeine, Ruscus aculeatus root extract, tea-hydroidide, Hedera helix extract, carnitine and escin. The tripeptide acts as a free radical scavenger and in addition Liporeductyl is said to reduce the activity of adipocytes, to have lipolytic activity and to improve microcirculation.
Also from Lipotec we have 0.05% acetyl hexapeptide-39 as a microemulsion in a special delivery system to make it more soluble so that it can be easily incorporated into the aqueous phase of skin care formulations. It is said to diminish pre-adipocyte differentiation and thus reduce the excess lipids that give rise to the appearance of cellulite. It improves skin uniformity by reducing the length of the dermo-hypodermal junction line related to cellulite and irregularities on the skin, and in vivo studies show that it decreases this junction line fivefold compared to a placebo.
According to Infinitec, leptin is a key element in the energy balance regulation. If the body's fat reserves are reduced through diet, exercise or other factors Leptin, produced in adipocytes, sends signals to the central nervous system to provoke a compensatory effect in order to recover the body's old fat reserves. Infinitec has a material trade named Liposuctionine [INCI: Acetyl cyclohexapeptide-34] that breaks this loop and burns energy in the form of fat reserves independently of leptin signals.
Cellulite and fat accumulation around buttocks and thighs may be peculiar to women but men store fat around their waist. In men testosterone plays an essential role in fat accumulation and adipose tissue distribution. It promotes fat breakdown through hormone sensitive lipase activation and regulates fat storage specifically in the abdominal area as adipocytes have a higher androgen receptor occurrence in this location. As testosterone decreases with age there is an increase in abdominal fat tissue. Abdoliance from Soliance is said to correct this phenomenon by stimulating fat breakdown and preventing further fat deposits. It is a brown viscous emulsion comprising sucrose palmitate, polysorbate 20, glyceryl linoleate, Paullinia cupana seed extract, maltodextrin, Prunus amygdalus dulcis (sweet almond) oil and lecithin, aqua, Citrus aurantium amara (bitter orange) peel extract and tocopherol.
For those sceptical about the benefits of a topically applied cosmetic product for the treatment of cellulite and excess fatty deposits there is an interesting article in the August 2011 issue of the international journal of cosmetic science.[6]
Stretch mark solutions
A quite different problem to fat accumulation that affects the human body are stretch marks. These white striae are commonly associated with pregnancy but are not gender specific and can be the result of rapid weight gain or even body building. Suggested as a treatment for stretch marks is Regustretch from Pentapharm. It comprises panthenol to keep the skin moist and supple, stimulate cell growth and tissue repair and to inhibit inflammation and reddening; palmitoyl tripeptide-5 to stimulate the production of collagen via TGF-beta activation to repair extracellular matrix damage and firm the skin; and an extract from Marrubium vulgare, which protects the skin from degradation and also reduces inflammation.
From Solabia, Camaderm is Empetrum nigrum fruit juice in glycerin. Also known as black crowberries this prevents the degradation of dermal fibres, improves microcirculation, increases skin tonicity and prevents stretch marks.
X-Solve from Sinerga is ethyl xymenynate encapsulated by high pressure homogenisation with lipids and phospholipids that is said to increase microcirculation and therefore reduce fat accumulation in adipocytes and also reduce stretch marks.
Leg enliveners
Associated with poor microcirculation is a condition colloquially known as tired legs. To alleviate this condition Greentech suggests its Alpine Herbs Complex containing gentian, arnica, pine, juniper, balm and St John's Wort extracts. Alternatively there is the CAPT-System ES-M from Lucas Meyer that contains escin from horse chestnut in liposome form. Another supplier of escin in liposome form, trade named LC.Escin, is I.R.A. Escin is an astringent and a vasoconstrictor and is said to increase circulation and also have anti-inflammatory and circulation boosting properties.
Collistar: Cosmetic ingredients may be used to retard hair growth to reduce the need for hair removal procedures
LegActif from Provital is a combination of Solidago virgaurea (goldenrod), lemon and Ruscus aculeatus (butcher's broom) extracts and its activity results from the combined actions of its active principles: naringin, hesperidin, rutin and ruscogenin, which stimulate blood circulation and reduce oedema.
Breast enhancement
Having reformed their buttocks and thighs by reducing lipid storage, many next wish to enhance their chest. CellActive FORM from RAHN contains Garcinia mangostana peel extract, Chlorella vulgaris/Lupinus albus protein ferment and Pyrus cydonia seed extract to firm and enhance the décolletage and breast. Collageneer from Expanscience contains Lupinus albus seed extract in Helianthus annuus (sunflower) seed oil and is said to effectively increase skin firmness and elasticity making it an ideal active ingredient for bust firming and to enhance the décolletage area.
Linum usitatissimum extract is the active principal in Sculptessence from Lucas Meyer that is claimed to reduce sagging and plump the breasts, and Kigelia Africana Fruit Extract from Greentech is said to have a similar action. Acetyl hexapeptide-38 is the main constituent of Adifyline from Lipotec that claims to increase lipid storage in adipocytes by up to 32% and increases volume by raising subcutaneous adipose tissue.
Hair control
Hair on the head is fine but its removal from elsewhere on the body can be both painful and expensive. Cosmetics can be used to retard hair growth making these procedures less frequent. Telocapil from Provital is a concentrated extract of Myrica cerifera, the active in which is dihydromyriceti. It inhibits the tyrosine kinase activity of the IGF-1 receptor and so prevents the action of stimuli that normally promote anagen follicular growth.
Depil Enzyme from Rahn contains a serine protease enzyme obtained by microbial fermentation. This enzyme is able to catalyse cleavage of the peptide links in protein, reducing it to small, easily soluble peptides. In this way it decreases synthesis of keratin at the root of the hair follicle, thus limiting hair regrowth.
Hair Growth Delayer from Infinitec is an aqueous-glycolic solution of lauryl isoquinolinium bromide, which progressively weakens the hair follicles until eventually it retards all new growth. Kelisoft from Sederma is chelidonine in butylene glycol. This material inhibits the proliferation of the hair bulb cells and regulates the production of inflammatory mediators.
Greentech supplies ARP 100, an aqueous-alcoholic extract of Serenoa errulata fruit, Epilobium angustifolium, and Curcubita pepo seed that is claimed to reduce hair regrowth after depilation by 37%.
A combination of enzyme active plant extracts with known anti-hair regrowth properties, soothing extracts to reduce the redness of depilation and amino acids for a global effect on the hair and skin after depilation by any method is the claim of Mix Oxi Stop by Kalichem. This is a mixture of ten plant extracts plus lysine carboxymethyl cysteinate and lysine thiazolidine carbosylate in aqueous glycolic solution.
Decelerine from Lipotec combines the activities of lauryl isoquinolium bromide, Pseudoalteromonas ferment extract and polyquaternium-37 with Aloe barbadensis leaf extract and allantoin. It is claimed to inhibit hair growth, moisturise, protect and smooth, as well as to improve epidermal regeneration and maintain a healthy skin. This and other hair growth inhibitors are particularly useful in preventing in-growing hair, also known as Pseudofolliculitis barbae, after shaving and depilation.
Ageing hands
The backs of the hands age through sun exposure and unless care is taken they can look older than the facial complexion. Lentigines, also known as age or liver spots, are a form of hyperpigmentation that particularly affect the backs of the hands. Extended exposure to sunlight is a main reason for hyperpigmentation. It causes melanocytes in deeper skin layers to produce melanosomes that contain the pigment melanin that are then released to keratinocytes that move upwards to the upper epidermis.
In addition to SPF-containing hand cream, the appearance of age spots on hands may be minimised by using skin lightening actives
When going out using a hand cream with a reasonably high SPF and good UVA protection is a help and most UV absorbers are suitable. However it is important that a hand cream is non-greasy and Parsol SLX [INCI: Dimethicodiethylbenzalmalonate] from DSM is claimed to be particularly suitable due to its pleasant velvety and non-greasy aesthetics. It works well in combination with butyl methoxydibenzoylmethane, which remains stable in its presence.
Lightening of lentigines may be achieved by cosmetic means and various skin lightening ingredients are available, notably sodium ascorbyl phosphate, which is offered as a stable form of vitamin C by DSM, and niacinamide. Niacinamide does not inhibit the production of melanin but inhibits the transfer of the melanosomes to the surrounding keratinocytes. Both these materials also appear to improve skin texture and moisture content.
Utilising Biotech Marine's plant stem cell technology, Cellosome CIC2 [INCI: Crithmum maritimum callus culture filtrate], reduces melanin synthesis via key enzyme inhibition and regulation, and there is a reduction in the transfer of melanosomes to keratinocytes.
Illumiscin from Rahn contains stabilised vitamin C and zinc PCA to activate the transport of vitamin C within the skin. Azeloglicina from Sinerga [INCI: Potassium azeloyl diglycinate] is said to lighten areas of hyperpigmentation and to also improve skin elasticity and moisture content.
Tough customers
Removal of hard skin from knees and elbows may be achieved using AHAs or exfoliants but these are too numerous to list. Almost anything that can be ground to a powder from diamonds to rose petals is available and the majority of ingredient suppliers will have an extensive range.
In an effort to improve on standard AHAs Salvona has encapsulated salicylic acid and Active Concepts has 20199 ABS White Willow Bark Extract Powder which is rich in salicylates. Both are suggested for exfoliating hard skin on elbows and knees.
Enzymes are an alternative approach and 20202 ACB Pomegranate Enzyme [INCI: Lactobacillus/Punica grantum fruit ferment extract] naturally exfoliates and can be part of a super fruit range. This is available from Active Concepts.
Glycosphere Papain from Kobo includes encapsulated palmitoyl hydroxypropyl trimonium amylopectin/glycerin crosspolymer, which protects the sensitive enzyme and ensures sustained release over extended time.
Peelmoist from Lipotec is designed to provide an optimised delivery of papain to the stratum corneum.
A new material with a nice story is Aquabeautine XL from Aqua Bio Technology. It is a protein solution derived from the hatching fluid of salmon roe, or red caviar as it is otherwise known. It is said that salmon hatchery workers reported that their hands became soft after sorting salmon eggs despite their prolonged exposure to cold water. This led to the discovery of a unique enzyme, zonase, which helps salmon larvae get out of its eggshell by digesting its tough, fibrous protein structure, but without harming the delicate baby fish. In humans zonase degrades specific cell binding sites in the stratum corneum, corneodesmosomes. Dead skin cells are gently detached while the living skin cells beneath are untouched. Its INCI name is hydrolysed salmon egg shell extract and it is a 100% natural mixture of proteases and polypeptides.
For the feet, a popular salon treatment is to plunge them into a tank full of fish, but that's beyond the scope of this article.
All the ingredients described in this article are supplied with literature to back their supplier's claims but their activity is very dependent on concentration and delivery system, a subject covered in the August 2011 issue of SPC.
Also most of the materials named are extensive mixtures so the INCI names in this feature are mainly restricted to active principals.
Author
John Woodruff
www.creative-developments.co.uk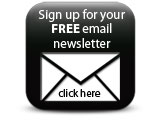 References
1. Al-Bader, Tamara et al, Effects of cosmetics ingredients as anti-cellulite agents: synergistic action of actives with in vitro and in vivo efficacy, Oriflame Skin research Institute, Sweden, poster at IFSCC Congress (2011)
2. Arnaud JP et al, Polyphenols from nephelium longana seeds extract inhibit adipose tissue growth, Lucas Meyer Co, poster at IFSCC Congress (2011)
3. Meyer, Imke et al, BIO1617: a potent active against cellulite with triple mode of action, Symrise GmbH, poster at IFSCC Congress (2011)
4. Offredo, Herve et al, Anti-ageing and slimming potential of a lotus maritimus extract via its effect on mitochondrial sirtuins on human skin cells, Codif Int, poster at IFSCC Congress (2011)
5. Svark, Frederico et al, Anticellulitic microspheres: in vitro assessment of release behaviour, Fabriquimica SRL, poster at IFSCC Congress (2011)
6. Escudier B et al, Benefit of a topical slimming cream in conjunction with dietary advice, IJCS, 33, 334-337 (2011)