Innovation in the Nordic region
Despite their small populations, the Scandinavian countries have some of the best equipped research-based cleanrooms in the world, and the Scandinavians generally punch above their weight when it comes to r&d and high tech innovation
View of MiNaLab's nanotech lab in Oslo, run by SINTEF
Scandinavians are highly inventive and good at commercialising their high tech inventions. Susan Birks reviews the boom in cleanrooms within the region's new research facilities
Despite their small populations, the Scandinavian countries have some of the best equipped research-based cleanrooms in the world, and the Scandinavians generally punch above their weight when it comes to r&d and high tech innovation. For example, Sweden and Denmark both appear in the top 10 of the Global Innovation Index (GII)1, a composite indicator that ranks countries in terms of their innovation enabling environment and innovation outputs. Sweden comes in first among Nordic and European Union (EU) countries in the GII.
The third-largest country in the EU by area, but with a population of only 9.4m, Sweden has a good infrastructure, is a fast adopter of new technologies and places ecological sustainability high on the agenda.
Combined, the public and the private sector in Sweden allocate more than 3.3% of GDP to r&d p.a., the second-highest rate in the world, according to Wikipedia.2 For several decades the Swedish government has prioritised scientific and r&d activities and, as a result, Sweden has many well-funded scientific research institutions.
With major brands such as Volvo, Tetra Pak, Ericsson, and Astra (now AstraZeneca), the country has commercialised past invention to great effect. Nevertheless, some traditional markets are now struggling. For example, in the automotive sector, Volvo's sales have suffered recently and orders for its trucks fell 19% year-on-year across all its markets. The company is bracing itself for tougher times in the face of the euro zone's sovereign debt crisis and a related slowdown in the global economy.
The traditional engineering industry is still a major source of Swedish inventions, but pharmaceuticals, electronics and other high tech industries are gaining ground. Electronics has been one area where the country continues to shine. While the country's high cost of living would make Sweden an unlikely centre for volume electronics manufacture, its r&d centres are well-equipped with modern cleanrooms and foreign partnership is welcomed.
For example, a centre of excellence for silicon carbide (SiC) power electronics has recently been established in Sweden through co-operation between Japanese Denso and Swedish Acreo. Denso Corporation has signed the deal with Acreo AB to develop energy efficient SiC transistors. Denso's technology will form the basis of establishing a centre of excellence in Sweden. The transistors' construction is based on new materials and a process technology from both parties.
Sweden's ÅAC Microtec has a new lab for development and production of electronic modules
In the field of microelectronic systems, particularly for use in space technology, ÅAC Microtec has created a new lab at Ångström MSL, Uppsala University, for development and production of electronic modules. Within the MSL cleanroom, the new 70m2 lab contains a process line intended for the most critical processes and well-adapted for the volumes predicted in the near future. All ÅAC Microtec's key processes based on thin film technology will be carried out in the new lab, which houses a sputter system and wet benches with stations for plating and etching of thin films.
Nanotechnology is another area embraced by Sweden's research institutions. For example, the Lund Nano Lab is a modern cleanroom facility, inaugurated in January 2007. The cleanroom is used for: epitaxial growth of III-V semiconductors; processing and characterisation of nanostructures; and the fabrication of prototype devices.
Aixtron AIX 200 epitaxial system for growth of III-V nanowires at the Lund Nano lab
The Lund Nano Lab is divided into two parts: Nano-process lab (level 1) and Nano-epitaxy lab (level 2), which are connected via a cleanroom staircase. The Nano-process lab, an ISO 5 cleanroom environment, is used mostly for processing of nanostructures and includes different patterning techniques, such as electron beam lithography, nanoimprint, focused ion beams and others. It has about 150m2 of cleanroom area divided into three labs for EBL, Evaporation and UV-lithography. The Nano-epitaxy lab (ISO 7 class) is used mostly for epitaxial growth by metalorganic vapour phase epitaxy and chemical beam epitaxy, but also for characterisation of the grown structures. The Nano-epitaxy lab is integrated with the existing Berzelius lab into a common cleanroom area.
Biotech growth
The number of small and medium-sized biotech companies (<500 employees) set up in Sweden has increased impressively over the past two decades and, straddling both southern Sweden and Denmark, Medicon Valley is home to one of Europe's strongest life science clusters. About 44,000 people are employed in the private life science sector in Medicon Valley, and many of them work in r&d.3 The cluster is home to internationally renowned pharma, biotech, diagnostics and medtech companies, such as ArjoHuntleigh, Gambro, Novo Nordisk, H. Lundbeck, Leo Pharma, DAKO, Coloplast and Ambu. Medicon Valley also plays host to 350 biotechnology and medtech companies.
In April, AstraZeneca, the Wallenberg Foundation and the Swedish government pledged a record investment into the biotech industry. AstraZeneca will invest €2.3–4.5m p.a. over the next five years into early-stage research projects. The Wallenberg Foundation, a private financing institution dedicated to promoting scientific research and education in Sweden, will provide an additional €25m.
The money will be used to build labs for the SciLifeLab collaboration between four Swedish universities: Karolinska Institutet, the Royal Institute of Technology, Stockholm University and Uppsala University. The Swedish Minister for Education, Jan Björklund, said that SciLifeLab will become a national research institute for molecular biosciences and bioinformatics. According to the government, SciLifeLab will grow to employ about 1,000 scientists and have a turnover of about SEK1bn (€113m) within a few years. The vision is to make it a centre for genomics, comparative genetics, proteomics, bioimaging and functional genomics.
Resource-rich Denmark
Denmark is the southern-most of the Nordic countries populated by 5 million people, and it ranks as having the world's seventh highest per capita income. The country has considerable resources of oil and natural gas, while 16–19% of its own electricity demand is supplied through wind turbines.4
While the country emerged from a recession in the first quarter of this year, the economy may have contracted again in the three months through to June, according to Sydbank, Denmark's third-largest listed lender. According to Denmark's biggest bank, Danske Bank, "growth in the second quarter could very well turn out to be negative and mark the beginning of a new recession". The country's banks are struggling following a burst real estate bubble that sent house prices plunging 25% from their 2007 peak.
Prime Minister Helle Thorning-Schmidt, elected in November, wants to raise investment projects by 0.6% of GDP as part of a series of economic measures this year. The aim is to boost Denmark's economic growth, which has slowed to 0.2% this year from 1.4% in 2011, according to the rating company Standard & Poor's.5
The World Bank ranks Denmark as the easiest place in Europe to do business. Denmark is also among Europe's largest exporters of medical technology products per capita and home to major pharma companies such as Novo Nordisk, LeoPharma and Lundbeck, as well as many biotechnology enterprises. As already mentioned, the Medicon Valley life science cluster has developed into one of the strongest in Europe. The country has the third-largest commercial drug-development pipeline in Europe in absolute numbers and is second in Europe on the European Commission's Biotechnology Innovation Scoreboard. Investment in Danish biotechnology has reached more than €3.8bn – the second largest in Europe.6
Strong ties between Chinese talent and Denmark has also led to recent investment from China. BGI Europe, a subsidiary of the leading Chinese genomic organisation previously known as Beijing Genomics Institute, opened its first European genome research centre in Copenhagen in February. Located at the Copenhagen Bio Science Park, the new 1,200m2 facility has been equipped with technologically advanced equipment. The University of Copenhagen, the Technical University of Denmark, Aarhus University, Aalborg University and BGI Europe will use the facility to collaborate on new vaccines.
Aarhus University is also active in the field of nanotechnology. Back in 2002 it established an interdisciplinary Nanoscience Centre, iNANO, now recognised as a world leading research centre for developing new technologies within materials, energy, the environment, communication, electronics and health.
Like Sweden, Denmark is also strong in high tech fields and it houses European r&d centres for many international companies, one of the most recent being Huawei, a leading global solutions provider within ICT. Huawei has set up three offices and established co-operation with several of the leading technical universities in Denmark.
In terms of healthcare, Denmark's spend is high at 10–11% of GDP7 and is publicly financed through a centrally collected tax, set at 8% of taxable income. Faced with an increasing bill, the country's government is reorganising its hospital system, closing or amalgamating small hospitals and building new hospital infrastructure, at a total cost of DKK40bn (€5.3bn).
Among the areas to get a new hospital is Aalborg and the construction company NNE Pharmaplan is part of a consortium called Indigo that will design Aalborg New University Hospital. The total investment cost for the project is DKK4.1bn (€0.5bn) and it will start in 2013 with a projected opening date in 2020.
NNE Pharmaplan recently established a new business unit dedicated to healthcare. The company says its knowhow from pharmaceutical and biotech environments can be brought to excellent use in the facility design and engineering of hospitals and laboratories. Jesper Videsen, general manager for the new business unit says: "The win of Aalborg New University Hospital is a significant milestone in putting NNE Pharmaplan on the Danish healthcare map."
Besides NNE Pharmaplan, Indigo consists of Aarhus Arkitekterne, Schmidt Hammer Lassen Architects, Creo Arkitekter, Oluf Jørgensen Rådgivende Ingeniørfirma, Royal Haskoning and Brix & Kamp Rådgivende Ingeniørvirksomhed. In addition, Norconsult, Implement, Arkitekterne Bjørk & Maigaard and Arkitekt Kristine Jensens Tegnestue will act as sub-suppliers.
Meanwhile Ramboll, BDP and Danish practice TKT are building a DKK4bn (€540m) hospital in northern Copenhagen. The design work for the new Bispebjerg hospital features 121,000m2 of new buildings and renovation of a further 96,000m2, spanning more than 26ha. Construction is expected to start in early 2014 and is scheduled for completion by the end of 2015.
Norway focuses on r&d
With a similar demographic to Sweden, Norway is the second least densely populated country in Europe and has the fourth-highest per capita income in the world. According to Wikipedia, while the standard of living in Norway is among the highest, the cost is about 90% higher than in the US and 50% higher than in the UK.
The country maintains a Nordic welfare model of universal healthcare and also places high investment in r&d. According to the Research Council of Norway, the national budget for 2011 provided an overall allocation of NOK23bn (€3.1bn) for r&d activities in Norway. The Council also proposed a 2012 increase of NOK1.2bn.8
MiNaLab, one of the three cleanroom facilities that form Nor Fab
The Norwegian micro- and nano-fabrication facility, Nor Fab provides access to more than 2,000m2 of cleanroom lab facilities with advanced synthesis and analytical equipment for Norwegian workers. The labs include three nodes: NTNU NanoLab in Trondheim; SINTEF MiNaLab and UiO MiNaLab in Oslo; and Vestfold University College's MST-Lab between Tønsberg and Horten.
SINTEF is the largest independent research organisation in Scandinavia.9 Independent and non-commercial, it carries out research projects and also acts as an incubator for new companies. The group is structured into several research institutes, defined in terms of value chains and industrial market clusters.
The department of Microsystems and Nanotechnology at SINTEF, for example, has 800m2 of cleanroom lab space in the MiNaLab building. This is used for process development, prototyping and production of a large variety of silicon-based devices. The company carries out single and double sided wafer processing of 100 and 150mm wafers. The general cleanroom area is of Class 1000, and mini-environments around sensitive processes are of Class 10. The cleanroom contains a complete silicon processing line, including wet and dry bulk etching of silicon and wafer bonding. In addition, the lab has a separate area designated for materials that are not CMOS compatible.
The SINTEF cleanroom is co-located with the 600m2 cleanroom of the department of physical electronics at the University of Oslo, on the lower floor of the MiNaLab building.
A typical project is that signed by SINTEF Materials & Chemistry and ECN for collaboration in the field of crystalline silicon photovoltaics. With this agreement SINTEF and ECN combine the operation of pilot infrastructure for silicon feedstock production, crystallisation, wafering and solar cell manufacturing.
While there were no direct figures for the size of the Scandinavian cleanroom market, the region's well-funded r&d labs and strong life science and high tech clusters make it an important market. The region also has an active cleanroom society, – R3 Nordic (www.r3nordic.com) – which offers regular meetings and a network for research, education, product development and production.
Norway's NanoLab provides cleanrooms for biomedicine and information storage r&d
The Norwegian University of Science and Technology (NTNU) inaugurated its NanoLab cleanroom in May 2011. The equipment alone cost NOK200m (€27m), with NOK144m (€27m) financed by the university, and the remainder from the Research Council of Norway and SINTEF, which continues to work collaboratively with NTNU.
The cleanroom is equipped with highly advanced filtering and vibration control systems to enable scientists to make ultra precise measurements and manipulate materials at the nanoscale. There are five rooms, including those for chemical synthesis, physical synthesis and bio-nanotechnological research. Two more rooms are for characterisation and other research.
The entire lab has been built at a safety level that will allow work with genetically modified organisms, which means that researchers and their samples can move between the different rooms if necessary. It is currently outfitted with: nano imprinting lithography (NIL); electron beam lithography with scanning electron microscope (EBL-SEM); field emission gun scanning electron microscope (FEG-SEM); inductively coupled plasma reactive ion etch (ICP-RIE); focused ion beam (FIB); scanning tunnelling electron microscope (S(T)EM); atomic force microscope (AFM); and scanning electrochemical microscope (SCEM).
With NTNU's expertise in alternative and renewable energy, researchers are using the lab to create more efficient solar cells, catalysts for cleaner processes, and membranes that could separate CO2 from exhaust gases.
Other possible areas of research are in sensors in biomedicine, information storage that is not dependent on power or affected by strong magnetic fields, and the growth of nanometre-size fibres for optics.
References
1. The Global Innovation Index 2012 www.globalinnovationindex.org
2. http://en.wikipedia.org/wiki/List_of_countries_by_research_and_development_spending last accessed 15.8.12
3. http://www.mediconvalley.com/content/us3/facts/medicon_valley_brochure last accessed 15.8.12
4. www.ens.dk
5. www.standardandpoors.com
6. Denmark Invest. http://www.investindk.com/Clusters/Life-Sciences, last accessed 15.8.12
7. Countries That Spend the Most on Health Care by Michael B. Sauter and Charles B. Stockdale, 24/7 Wall St http://www.foxbusiness.com/industries/2012/03/29/countries-that-spend-most-on-health-care/#ixzz23nlfo144, last accessed 15.8.12
8. http://www.forskningsradet.no/en/The_research_budget/1185261825597, last accessed 15.8.12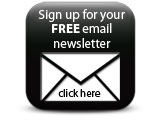 9. www.sintef.no