Alconox releases cleaning validation white paper
A white paper describing cleaning validation for pharmaceutical manufacturing is now available, answering why it is helpful to get support from the cleaning supplier directly
US-based Alconox, a supplier of cleaning detergents that clean without leaving residue, used by laboratories and health care industries, has recently released a cleaning validation white paper.
The paper outlines the basics of cleaning validation and discusses the support services needed to optimise the cleaning validation process in the pharmaceutical manufacturing industry.
Cleaning validation is a necessary and time-consuming part of manufacturing pharmaceuticals. The validation process can be expedited and the cost reduced if the cleaner supplier can provide support — ultimately allowing pharmaceuticals to get to market faster and at a lower cost.
Cleaning validation is a requirement in industries such as pharmaceutical manufacturing that adhere to current good manufacturing practice (cGMP) and quality systems regulations (QSR). It is specific to the cleaning method and cleaner employed.
Validation is a documented guarantee that cleaning can be performed reliably and repeatedly to satisfy a predetermined level of cleanliness. Validation is achieved by demonstrating consistently that the cleaning process removes residues to acceptable levels.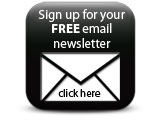 If you are interested in finding out more about the process the white paper is available for download here.
Companies