Cipla gives seal of approval to OEL level 5 screener
Cipla of India relies on the Compack Airlock Sieve from UK-based Russell Finex at its OEL-compliant plant in Goa to ensure that product quality and integrity are maintained without compromising operator safety. Cipla's plant, which has been in operation since 2005, required a number of sieving operations. First, on incoming raw materials to remove any oversized contamination and second, after granulation to remove undersized particulates.
The Russell Finex Compact Airlock Sieve
Tapas Datta, factory manager of plant was instructed to source a suitable screener to meet the company's stringent requirements. He selected the Russell Finex Compact Airlock Sieve, which uses a pneumatic clamping system that, combined with its patented Twist Lock Inflate (TLI) technology, provides a uniform dust tight seal. The unit is clamped together with a revolutionary airlock system. The pneumatic lock gives an even and high clamping force across all sealing faces and therefore guards against powder leakage more effectively than traditional band clamps or over-centre toggle clamps. Through independent tests this clamping system has been certified to an OEL value less than 1µg/m3 (OEL level 5).
The Goa site now has many Russell Finex screeners positioned in a variety of production lines carrying out check screening and grading applications.
'During initial product trials, we recognised how the new Airlock screener utilises the Russell Compact technology to increase screening efficiency, allowing even sticky products to be sieved without blinding,' said Datta. Assembly and disassembly of the sieve is achieved in seconds. The component parts are placed into the base and located by twisting and locking the lid without needing tools. The airclamp is then inflated to secure and seal the unit during operation. The unit is suitable for continuous or batch operations and also lends itself to applications where a number of different products are being processed.
Although the cGMP design of the screener is based on clean lines making sanitation easier, reducing the exposure of operators to products during clean down of the sieve can be achieved by retrofitting the Russell WIP system. This spray ball system allows an even spray on the product contact parts to wet the components prior to dismantling the sieve, improving handling of the components during clean down.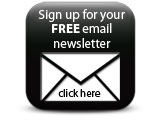 Contact T +44 20 8818 2029 F +44 20 8818 2060 www.russellfinex.com