Connect 2 Cleanrooms brings unique cleanroom solutions to Lounges 2012
Company will install one of its modular cleanrooms on stand D11.3 to show a classified cleanroom environment can be created within any existing space
A lounge environment and encourages prolonged discussions between visitors and exhibitors
Lounges 2012 is fast approaching and this year Connect 2 Cleanrooms is bringing something different to the Reinraum Lounge.
The German event has a different ethos from regular exhibitions as the unique layout creates a large 'lounge' environment and encourages prolonged discussions between visitors and exhibitors. The event runs for three days from 28 February to 1 March 2012.
Prior to the show starting, Connect 2 Cleanrooms will install one of its modular cleanrooms on stand D11.3 to show visitors it can create a classified cleanroom environment within any existing space. The cleanroom will provide a localised clean area, operating particle counts to meet ISO 14644-1 class 5 and will allow visitors to see the quality of the solutions on offer from the UK-based cleanroom manufacturer.
Connect 2 Cleanrooms will install one of its modular cleanrooms on stand D11.3
Connect 2 Cleanrooms is entering into its 10th year of business and its commitment to customer-focused innovation has earned it considerable success, both at home and on the continent. With this international success in mind the company is exhibiting at Lounges to meet visitors whose processes will benefit from introducing a reasonably priced, bespoke, modular cleanroom, which can typically be installed within a 2-week lead time.
The construction of Connect 2 Cleanrooms' cleanroom solutions makes them easily exportable and the recent installation of a Sales Manager in Germany means that Connect 2 Cleanrooms is even better placed to meet Germany's demand for modular cleanrooms.
The company is looking forward to meeting clients from semiconductor, microelectronic, pharmaceuticals, healthcare, food and other sectors – in all of which Connect 2 Cleanrooms has expertise. The introduction of newer solar and photovoltaic (PV) technologies to the event in 2012 will no doubt add an interesting flavour to the mix.
Despite the simplicity of its solution, Connect 2 Cleanrooms' cleanrooms are by no means basic. In fact, the company has developed its own control system that monitors, controls and logs cleanroom performance.
The control system has proven to be a reliable and effective tool to Connect 2 Cleanrooms' clients, who are required by in-house procedures or regulatory bodies to provide data logging, as well as providing contingency back-up and energy saving day and night settings. The closed-loop control system will also be on display at Lounges, with a Connect 2 Cleanrooms engineer running live demos throughout the event.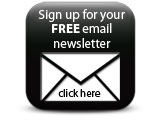 Register for free tickets to visit Connect 2 Cleanrooms on Stand D11.3, Reinraum Lounge, Lounges 2012.
Featured Companies