Contec launches QuickPick packaging
US-based Contec hopes to address two problems with its new QuickPick wipes packaging range: wiper waste and proper wiping technique.
Sealed-edge wipers are traditionally packaged in either a flat-stacked or a bulk configuration. Both of these packages make it difficult for a gloved operator to remove one wiper from a bag at a time, meaning more wipes are often picked up than are needed for the task. In addition, wipes come out of the package in an inconsistent fashion, meaning operators must either take time to properly fold them or use them in an improper method.
The QuickPick package uses a convenient, blue dispensing bag as the inner-most package for its Polynit Heatseal wipes. The wipes inside the bag are half-folded inside with the folded edge of each wipe easily available through the dispensing hole in the package. The new package helps to reduce risks of cross-contamination from gloves and re-used dispenser boxes.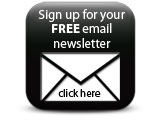 Currently the QuickPick configuration is only available for the company's Polynit Heatseal 9x9 wipes.
Featured Companies