Contec sterile 70% isopropanol available in EU
Product is recommended for regular, effective removal of surface contaminants
Contec Sterile 70% Isopropanol from US contamination control product manufacturer Contec is now being manufactured in France for the European market.

The product, which conforms to the European Pharmacopoeia, has been adapted for use in critical clean environments and is recommended for regular, effective, rapid removal of surface residues and contaminants. It is supplied in a ready to use formulation, eliminating mixing, filtration, processing and the QC expense of in-house production.

Sterile 70% Isopropanol is available in 1L and 5L sizes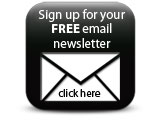 Sterilised by gamma irradiation using validated processes, its Endotoxin level is less than 0.25 EU/ml. Its 'Airless' system ensures contents remain sterile during use.

Contec says Sterile 70% Isopropanol is suitable for use during critical manufacturing processes and is ideal for hard surfaces in cleanrooms, isolators, laminar air flow cabinets, Restrictive Access Barrier Systems (RABS) and filling lines. It is available in 1L and 5L sizes.


Featured Companies