Contract win for Entrepix
Wafer cleaning services provider has received orders from customers in the US and Europe for its new DSS-200 Synergy Double-Sided Cleaners
The DSS-200 Synergy Double-Sided system is configurable for 200mm and smaller wafers
Wafer cleaning specialist Entrepix has received orders from customers in the US and Europe for its new Entrepix DSS-200 Synergy Double-Sided Cleaners. The systems are equipped with a range of upgrades that allow users to meet their ongoing processing requirements for 200mm wafers. One system has already shipped, and the second will ship in Q3.
"Having the capacity to build new, improved systems to support many of our existing customers is paramount, as equipment configurable for 200mm and smaller wafers remains in short supply on the secondary market," said Jim Mello, vice president of sales marketing for Entrepix.
Mello said demand remains strong for the Synergy platform and its sister models, the Series II CE and Integra. "Many standalone 200mm polishers are still in operation, and each requires a standalone cleaner to support it," he said.
The updated Entrepix DSS-200 Synergy platform features a new controls-system upgrade for the Windows 7 and Windows 10 operating systems. Another new capability is compatibility with the high-speed SECS Message Service (HSMS) protocol, which improves traceability of a wafer through the system while providing substantially more process details.
The Synergy platform also incorporates a UL 508-certified control box and is compliant with FM4910, the fire-retardant property standard for materials used in cleanrooms.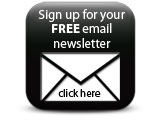 Headquartered in Phoenix, Arizona, Entrepix provides wafer cleaning and chemical mechanical planarisation (CMP) equipment and process services to hi-tech industries around the world. The company operates offices in the US, Singapore and China.
Companies