EVIO acquires licenced California cannabis testing laboratory
The life sciences company and provider of quality control testing and advisory services to the regulated cannabis industry, has completed the acquisition of 60% of C3 Labs
EVIO is a life sciences company focused on analysing cannabis as a means for improving quality of life. The company provides analytical testing services, advisory services and performs product research in its accredited laboratory testing facilities.
The company's EVIO Labs division operating coast-to-coast provides state-mandated ancillary services to ensure the safety and quality of the nation's cannabis supply.
EVIO has the option to purchase the remaining ownership of C3 Labs subject to terms.
Located in Berkeley, CA, C3 Labs has been serving the cannabis industry since 2015 and was one of the first cannabis-focused contract research organisation (CRO) in the US.
C3 Labs was also granted its temporary testing license from the State of California and will operate under the brand EVIO Labs Berkeley effective of 1 January, 2018.
The Bureau of Cannabis Control has implemented emergency rules which require all cannabis harvested or manufactured after 1 January, 2018 to be tested by a licensed testing laboratory.
Testing rules will phase-in, with increased testing requirements both on 1 July, 2018 and 1 January, 2019.
"The addition of C3 Labs to the EVIO network is a tremendous milestone for EVIO Inc. C3 Labs generated over US$1 million in consulting revenues during the last two years, EVIO plans to continue offering these services along with traditional compliance testing. The 8,000 ft2 is already outfitted with the latest analytical testing equipment and will become our Northern California hub laboratory," said William Waldrop EVIO CEO.
C3 Labs will serve licensed California cannabis businesses in accordance with the rules set down by the Bureau of Cannabis Control. The State has issued more than 400 temporary licenses from the 1,800 applications submitted, with most still pending review.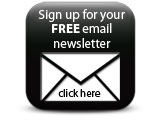 The company applies technologies employed by the food product and pharmaceutical industries to ensure that growers and processors operate in a fully compliant and quality manner and helps clients maintain the highest level of safe and effective medicinal products.
Companies