Environmental Engineering buys MSS Clean Technology
Design and Build | Finance | Hi Tech Manufacturing | Pharmaceuticals
Secures 12 jobs including the management team at the controlled environments specialist
York-based MSS Clean Technology has been bought by Environmental Engineering for an undisclosed sum, securing the jobs of all 12 staff including the management team.
MSS Clean Technology, established in 1982, specialises in the design, manufacture, installation and commissioning of laboratories, cleanrooms and controlled environments. It operates worldwide and has clients in the pharmaceutical, biotech, healthcare and electronics sectors.
The company will continue to trade under its original name.
MSS Clean Technology was placed in the hands of joint administrators Andy Clay and Rob Sadler of Begbies Traynor in York on 7 February and continued to trade while ongoing contracts were completed and a buyer was sought for the business as a going concern.
The sale was completed on 18 March to a new company, IMCO (121014) Limited, part of Environmental Engineering, which is based in Dukinfield, Cheshire.
Environmental Engineering specialises in the design and installation of bespoke engineering solutions, principally to the food and pharmaceutical industries. Established in 1991, the company has undergone significant growth during this period.
Sadler said: 'With its valuable IP and brand, we were confident that a buyer would quickly be found for MSS. As part of Environmental Engineering, the business and its staff and management have a more secure future. With its strong reputation for outstanding design capabilities and quality of service, Environmental Engineering provides an ideal fit, enabling MSS to grow.'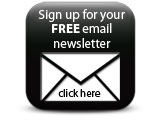 Richard Asquith, Chairman of Environmental Engineering, said: 'Environmental Engineering and MSS have a good understanding of the respective strengths of one another and the acquisition provides a natural extension of both the capabilities and market position of the combined business.'