FDA Food Safety Challenge to spur new technologies for fighting foodborne illness
Concepts must be able specifically to address the detection of Salmonella in minimally processed fresh produce
The US Food and Drug Administration is asking for ideas on how to find disease-causing organisms in food – especially Salmonella in fresh produce.
The US regulator has kicked off the 2014 FDA Food Safety Challenge under the America Competes Reauthorisation Act of 2010, which grants all federal agencies broad authority to conduct prize competitions to spur innovation, solve problems, and advance their core missions. This challenge offers a total prize pool of US$500,000.
Concepts must be able specifically to address the detection of Salmonella in minimally processed fresh produce, but the ability of a solution to address testing for other microbial pathogens and in other foods is also encouraged.
The challenge is open to food safety experts such as scientists, academics, entrepreneurs, and innovators, as well as those new to the field, who are encouraged to participate in the challenge. A panel of food safety and pathogen detection experts from the FDA, the Centers for Disease Control and Prevention, and the US Department of Agriculture will judge the submissions, determine finalists, and select a winner or winners.
'This is an exciting opportunity for the federal government to collaborate with outside experts to bring forth breakthrough ideas and technologies that can help ensure quicker detection of problems in our food supply and help prevent foodborne illnesses,' said Michael Taylor, Deputy Commissioner for foods and veterinary medicine at the FDA.
While the US food supply is among the safest in the world, an estimated 1 in 6 Americans suffers foodborne illness annually, resulting in about 3,000 deaths, according to the CDC. Salmonella is the leading cause of deaths and of hospitalisation related to foodborne illness. It is estimated to cause 380 deaths and 19,000 hospitalisations in the US each year.
Interested parties should submit concepts to the FDA by 9 November. Up to five entries will be selected to advance as finalists, who will be awarded $20,000 and have the opportunity to be coached by FDA experts who will help them mature their ideas before they present their refined concepts to the judges.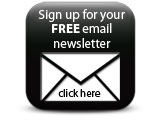 For a complete list of challenge rules and to submit a concept, click here.
Companies