Global medical device cleaning market expected to reach US$ 1.71m by 2022
Market growth is largely being driven by the large incidence of hospital-acquired infections
The medical device cleaning market is forecast to see healthy growth
The global medical device cleaning market is forecast to grow at a CAGR of 5.6% from 2017 to 2022, to reach US$1.71m by 2022, according to a new report promoted by Reportlinker. The growth of this market is majorly driven by the incidence of hospital-acquired infections (HAIs), rise in healthcare expenditure, and increasing focus on disinfection and sterilisation in the healthcare sector.
However, increased preference for single-use instruments due to concerns regarding the safety of reprocessed instruments are expected to restrain the growth of this market to a certain extent during the forecast period.
The report segments the medical device cleaning market into presoak/pre-cleaning, manual cleaning, automatic cleaning, and disinfection.
The automatic cleaning segment is expected to register the highest CAGR during the forecast period owing to the increasing use of automatic washers to maximise productivity.
Endoscope application segment is expected to grow in the coming years due to an increase in chronic diseases, the number of endoscopy procedure and growing incidence of HAIs.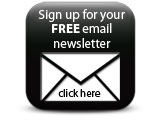 For details visit: http://www.reportlinker.com/p04944756/Medical-Device-Cleaning-Market-by-Process-Type-Application-Global-Forecast-to.html