Guardline to distribute Phileas Airborne Disinfection Systems
Scalable technology can disinfect small volumes right up to extremely large volumes
Guardline Technology has been appointed as the main UK distributor for all Phileas Airborne Disinfection Systems.
These state of the art systems can be used in clean rooms, critical environments and laboratories to disinfect against spores, bacteria and viruses safely and efficiently. Applications include the pharmaceutical and medical device sectors as well as hospitals.
This concept uses a rapidly turning disk system that produces fog with uniform and controlled droplets without using any nozzle or compressed air. The systems are easy to set up and operate. They can disinfect small volumes right up to extremely large volumes with the same scalable technology, and due to the pervasive nature of the fog and vapour generated they are suitable for use in complex room designs.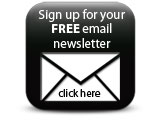 For more information on the range of disinfection systems available, contact a member of the Guardline sales team.
Companies