IEST publishes new Recommended Practice and ISO 14644 Standards
Aiming to help contamination control professionals improve their day-to-day operations
The Institute of Environmental Sciences and Technology (IEST) has released a new Recommended Practice and three ISO 14644 Standards aimed at improving day-to-day operations for contamination control professionals.
Years of review, revision, and debate among industry experts have led to the release of ISO/DIS 14644-1.2 – Cleanrooms and associated controlled environments – Part 1: Classification of air cleanliness by particle concentration.
Replacing the Draft International Standard of 2010, this standard specifies requirements for testing and monitoring of a cleanroom or clean zone. The document provides the test method to determine the concentration of airborne particles at each test location.
The new draft differs from the old version in the method of determining the number of sample locations that must be tested to comply with the standard. This new method is based on a statistical sampling approach and is a significant change from the previous standard.
IEST has also released ISO/DIS 14644-2.2 – Cleanrooms and associated controlled environments – Part 2: Monitoring to provide evidence of cleanroom performance related to air cleanliness by particle concentration.
The Institute says this draft is very different from the previous versions and addresses monitoring of cleanroom performance with regard to the airborne particulate cleanliness of the cleanroom. The document also covers creating, implementing, and maintaining a monitoring plan for cleanrooms.
ISO/DIS 14644-14 – Cleanrooms and associated controlled environments – Part 14: Assessment of suitability for use of equipment by airborne particle concentration specifies a methodology to assess the suitability of equipment (e. g. machinery, measuring equipment, process equipment, components, tools) for use in cleanrooms and associated controlled environments, with respect to airborne particle cleanliness as specified in ISO 14644-1.
The fourth new document, IEST-RP-CC036.1 – Testing Fan Filter Units, covers the methods and definitions for testing the performance of fan filter units. The document provides customers and suppliers of fan filter units with the necessary test protocols for measuring performance in such a manner as to allow direct comparison of units of varying designs and operating features provided by different manufacturers.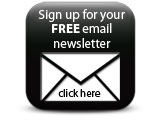 These documents are now available for purchase through IEST, which has more than 60 Working Groups developing and revising Recommended Practices.