Laun chooses Hebron for cleanroom project
Sanitary products manufacturer has signed a US$2 million contract with Laun Technology to supply piping for cleanroom project of Xiamen Changelight
China's Hebron Technology has signed a contract for RMB13.3 million (approximately US$2 million) with Laun Technology, a leading solutions provider in the cleanroom industry. The contract will see Hebron supplying piping for a cleanroom project of Xiamen Changelight, a producer of LED lighting products as well as an energy-saving lighting application solutions provider in China. The total investment of the Xiamen Changelight project is approximately RMB 5 billion ($749 million).
Hebron, developer, manufacturer and installer of valves and pipe fittings for use in the pharmaceutical, biological, food and beverage, and other clean industries, will provide custom fabricated high purity cleanroom piping for the project. This marks the company's first project in the optoelectronic semiconductor chip industry.
The project will be constructed in two phases. After the completion it will form a modern semiconductor chip manufacturing base with a projected annual output of 14.4 million blue-green chips.
Laun Technology is the company building the facility's cleanroom. It has been designed to minimise airborne particles and controls other environmental parameters for semiconductor manufacture.
Hebron has been contracted by Laun Technology to provide the piping solution for the cleanroom, to ensure that the cleanroom piping prevents particle shredding through the piping system and provides precise gas delivery for the fabrication process.
Anyuan Sun, chairman and Hebron CEO, commented: "Hebron has always been committed to providing a comprehensive process pipeline system and engineering design, installation and service for biotechnology, pharmaceuticals, food, semiconductors, fine chemicals and other areas. This new project marks an important step taken by Hebron to explore China's emerging semiconductor industry and high-tech fields.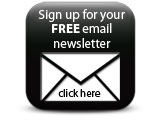 "Through this project, the company will stand out with our high quality and efficiency, build a model project for others, target emerging market resources for future expansion and deepen cooperation in new fields."