Merit Holdings: Offsite manufacturing is key to Brexit plans
The UK cleanroom construction company says it is moving build projects towards having 85% offsite manufacturing
Photo of a cleanroom outfitted by Merit for Lifescan in Inverness, Scotland
Merit Holdings is a construction company that has provided cleanroom design and construction for over a decade and is in the process of moving 85% of manufacturing offsite. Here, the company explains the reasoning behind this concerted effort as it prepares for the ever protracted Brexit.
In an industry that had been struggling to grapple with a national skills shortage for years before anyone ever dreamt of the word "Brexit", the UK-based company has seen indications that struggle will increase exponentially once it leaves the EU.
In a recent survey of construction staff conducted by Construction Enquirer and Biosite, respondents said that 71% of sites and businesses would struggle if EU migrants were no longer available. In addition, 55% of the site managers do not believe that UK based workers could fill the gap if EU workers left.
One of the consequences of the skills shortage, along with historically poor productivity, is that clients, designers and contractors are now recognising the benefits of offsite construction methods to counter the challenges faced in the sector.
Merit says the ability of offsite construction to improve start to completion timeframes by around 50% brings significant cost benefits. Smaller workforce requirements mean less pressure on skills and working in a controlled environment offsite improves safety. It also improves project sustainability in terms of reduction of waste as well as the impact of noise and vehicle movement at a site.
Merit says the ability of offsite construction to improve start to completion timeframes by around 50% brings significant benefits
The team of experts at Merit adds significant value to client projects by maximising use of its specialist off-site prefabrication facility in Northumberland, where complex modules are engineered in the company's advanced manufacturing environment. The offsite facility allows intelligent design and build to the highest quality and value while ensuring minimal disruption to daily operations at clients' own facilities or sites.
Merit Managing Director, Tony Wells, said he sees significant potential for growth in offsite as the industry recognises it's a more effective and efficient model: "The sector now realises that offsite methods can meet the challenges of skills shortages and productivity because it's simply a better way to deliver high-quality projects on time and budget."
Wells added that the advantages are now recognised by the UK Government, which has pledged to increase offsite construction in public contracts. This adds up to strong growth outlook as Merit pioneers a shift in cleanroom projects towards 85% offsite manufacturing.
Wells finished by saying: "Merit operates with a highly-skilled full-time workforce at our pre-fabrication centre in Cramlington, so we are not exposed to the same challenges that skills shortages bring to traditional contractors. Because we have total control of our offsite work environment and production capabilities, our teams deliver on time and consistently to the highest quality, improving productivity and delivering best value for our clients."
One respondent in the survey said: "The UK construction sector needs to stop bemoaning the loss of migrant labour and get on with implementing plans for the future."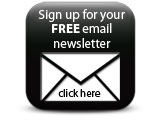 Offsite construction has the potential to be a major catalyst in that process.
Companies