NexLogic completes ISO Class 4 cleanroom
The clean environment is an integral part of its new microelectronics services and manufacturing capability
NexLogic Technologies has announced the completion of an ISO Class 4 cleanroom at its facilities in the US. The new clean environment is an integral part of its new microelectronics services and manufacturing capability.
Established in 1995, NexLogic provides electronic manufacturing services and offers total integrated circuit board solutions. Headquartered in San Jose, California, the company serves over 200 customers in North America.
NexLogic said its wire bonding cleanroom has been designed to meet both ISO Class 4 and ISO Class 3. "Each technician's workstation is certified ISO 3/1,000, while the overall cleanroom is certified as Class ISO 4/10,000," read the statement.
Wire bonding, flip chip, CoB (chip on board) technologies are increasingly moving into PCB (printed circuit board) manufacturing.
Wire bonding, including wedge and ball bonding, is required at the board level to comply with growing customer demands. Those requirements are for directly connecting unpackaged devices onto a board, regardless whether it's a conventional PCB or small rigid or rigid-flex circuits.
Booming electronics market
Today, smaller PCBs are used for wearable, IoT, and other portable applications serving the consumer, military, aerospace, industrial, medical electronics, and other newly emerging markets.
Zulki Khan, NexLogic Technologies president and founder, said: "Months ago, our customers and their growing needs for wiring bonding urged us to start looking into the wire bonding technologies to comply with their requirements. In a short period of time, NexLogic has invested CAPEX including our new clean room to meet those customer demands."
The new cleanroom at NexLogic is in compliance with Class ISO 4 and its equivalent FS209E standard Class 10,000. ISO cleanroom classifications specify the amount of airborne particulate of precise sizes that are found per cubic metre.
Class ISO 4/10,000 calls for a per maximum particles per cubit metre count of 2,370 >=0.2 µm. Class ISO 3/1,000 specifies maximum particle count of 237 @ >=0.2 µm.
NexLogic has instituted the accepted ISO auditing methodology by using a particle counter meter to measure daily particle counts. This assures the cleanroom is maintaining the requirements of both ISO 4/10,000 and ISO 3/1,000 standards.
It maintains positive downstream air pressure, meaning air pressure flowing through HEPA (High-Efficiency Particulate Air) air filters that trap minuscule particles. These air filters remove from the air that passes through 99.97% of particles the size greater-than-or-equal-to 0.3 µm.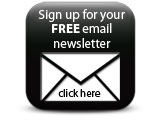 NexLogic Technologies, Inc. has been selected among the Top 10 EMS providers in Silicon Valley. The company is ISO 9001:2008, ISO 13485 certified, and a RoHS compliant EMS provider.
Companies