Opinion: Medical device regs get more complex
Who should be responsible for ensuring that medical devices are safe to use?
Susan Birks
Deputy Editor
This year is proving to be an interesting one for medical device manufacturers (MDMs). In Europe companies are awaiting final publication of the Medical Devices Directive 93/42/EEC, which puts more responsibility on Notified Bodies and MDMs to ensure their devices are safe.
The recent Synergy Health conference on ethylene oxide sterilisation highlighted some of the specific issues arising from the new MDD and new standards.
However, following legal actions resulting from the so-called PIP breast implant scandal in Europe, the Notified Bodies (in charge of granting the CE mark required to place medical devices on the EU market) have found themselves in the dock. The EU Court of Justice has now been called upon to provide clarity on the responsibilities and liability scheme for medical devices in the EU, and whether Notified Bodies can be liable towards patients when shown to have negligently violated their obligations.
The US, meanwhile, is dealing with its own device scandal following two deaths at UCLA Medical Center, as well as several more patients requiring treatment for Carbapenem-Resistant Enterobacteriaceae (CRE), linked to badly cleaned endoscopic equipment.
There too, regulation on the design, sterilisation and validation of medical equipment has become a complex area and one where MDMs frequently fail. Inadequate process validation related to medical devices was cited more than 600 times by the US Food and Drug Administration in 2013.
But as healthcare providers increasingly look to device-based healthcare, the medical device market is expected to rise dramatically, and with it the market for sterilisation equipment and disinfectants. A new report by Transparency Market Research predicts that the market for sterilisation equipment will rise at a CAGR of 9.1% to 2019.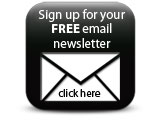 What is essential, however, is that MDMs get specialised help in interpreting the regulations and related guidance and do this as early possible in the device development process.
Featured Companies