Particle-free production for low fault rates
The growing requirements for circuit-board electronics push manufacturers to integrate clean production into existing processes. Geiger, the German injection moulding expert, demonstrates how enclosures provide a cleaner environment for making plastic components
Dirt particles increase the risk of faults in electronic components. In its guideline "Technical Cleanliness in Electronics" the German Central Association of the Electrical Engineering and Electronics Industry (ZVEI) names nine possible faults, including short circuits and electrical isolation, that can lead to non-functioning conditions.
The causes are easily overlooked as these are everyday contaminants that can get onto electrical contacts: hairs, flakes of skin, pollen.
To prevent this contamination risk, manufacturers are steadily tightening their cleanliness requirements, both for themselves and for suppliers. Injection moulding specialist, Hans Geiger Spritzgießtechnik (Geiger), has found a practical solution.
Headquartered in Nuremberg, Germany, the company's products are used in circuit boards of electronics that must meet the highest quality standards. Geiger has responded to these requirements by developing an enclosed production line that meets all the criteria of a cleanroom efficiently and in a small space.
Enclosures enable clean manufacturing to individual specifications, without added costs or time for additional parts cleaning. These savings then trickle down to the customer level.
"Particle-free production is already common in many industries. It is not a new criterion in the electronics industry, but the demands placed on components for installation in circuit boards have risen considerably in recent years", explains Eva Söhnlein, senior manager of Geiger.
"Since more and more plug connections are used on circuit boards, our products need to be particle-free as well. High-quality final products are possible only with the use of essentially particle-free components," she adds.
Dealing with ambient air
The main cause of contamination in the injection moulding process is ambient air. Depending on the surroundings, air can contain a variety of particles and fibres, such as dust, hair, pollen or flakes of skin.
Another possible source of contamination is the mould itself; typically in the form of metallic particles caused by friction. If these particles get on the components they can cause serious faults, such as changed friction and shorter clearances and creepage distances.
To prevent these issues and produce injection-moulded parts compliant to cleanroom quality, Geiger added a clean production line to its facility in Nuremberg in October 2017.
There are several ways to make technically clean products. Often, part of a building will be converted into a cleanroom. Industrial parts cleaning following production is another method that is often preferred. But instead, Geiger decided to contain a production line in Plexiglas
The company had the idea in the making for quite some time: Söhnlein remembers that back in 2016, the company's sales team and process engineering department analysed the growth in application areas for technically clean components in the foregoing years. "They identified many future applications for this kind of product. So the next logical step was to invest in the production technology", remarks Söhnlein.
There are several ways to make technically clean products. Often, part of a building will be converted into a cleanroom. Industrial parts cleaning following production is another method that is often preferred. But instead, Geiger decided to contain a production line in Plexiglas.
"We rejected the usual methods as it would have been extremely expensive to fit out an entire building, and washing would mean an additional process step that ultimately would have cost our customers time", says Söhnlein.
Two laminar flow boxes on the sealed enclosure create a constant overpressure, and a steady air current prevents particles from settling in the clean area.
Söhnlein reveals the company proved that after having the line closed and fitted with its own filter units, no further special needs are required during production. The line merely needs to be comprehensively cleaned before the start of a shift and after a tool change.
She also notes that to prevent particles being generated during production by the line itself, for example by friction, all sliding and moving elements of the moulds are specially coated and operate lubricant-free.
Tailored to order
The line at Geiger is a complete, compact production system with an injection moulding machine, removal robot and packaging station. This integration makes it possible to fabricate parts, remove them by a robot and place them on the cooling line without risk of contamination.
The finished products are then automatically counted and packed, ensuring that they reach the customer in clean condition. "The manufacturing process on this line is controlled, reproducible and audit-safe," Söhnlein enthuses.
The enclosed workspace is 15 cbm and boasts 6 sqm of surface area
Such a setup enables a cleanliness level corresponding to ISO Class 7. Geiger, however, decided against standard categorisation since many of the company's large customers have their own standards of technical cleanliness.
Commenting on the process, Söhnlein says: "We carefully examine the customer's individual criteria and evaluate our ability to meet them." In this context, when a purchase agreement is reached with Geiger, the company would examine the production of each batch with an external test laboratory to ensure compliance with the required specifications prior to delivery to the customer.
Since its commission last year, the production line has demonstrated its value. "We are delighted that after 18 months of development we can now show results that we are proud of," Söhnlein concludes.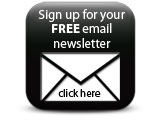 N.B. This article is featured in the April 2019 issue of Cleanroom Technology.
The
digital edition
is available online.
Companies