PuriCore makes board changes
Cleaning | Infection control | Regulatory
Greg Bosch, ceo, has left the water-based clean technology company
PuriCore, a water-based clean technology company with offices in the US and UK, has made some changes to its executive management team and the board of directors.
Greg Bosch, chief executive, left the company on 31 May, but will provide transitional support through June.
Michael Ashton, currently non-executive chairman, has assumed the role of executive chairman and will manage the firm as a succession plan is developed.
Ashton commented: "Greg has contributed significantly to building the global PuriCore business over the past seven years. He leaves us as a respected colleague as he looks forward to entering the next phase of his career. The board and I personally thank him for his insight and contribution during his tenure and wish him well in the future."
PuriCore focuses on developing and marketing 'green' solutions that safely, effectively and naturally kill infectious pathogens without causing harm to human health or the environment.
The company's products are used in a broad range of markets that depend upon controlling contamination, including food retail and foodservice, medical device disinfection, and wound care.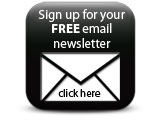 PuriCore is headquartered in Malvern, Pennsylvania, US and also has operations in Stafford and Clevedon, UK.
Companies