Revised standard addresses medical device issue
The AAMI standard makes it easier to use a less-restrictive SAL for sensitive medical devices
A revised standard — published by the Association for the Advancement of Medical Instrumentation (AAMI) — could make it easier for manufacturers to use a less-restrictive sterility assurance level (SAL) for medical devices that are sensitive to 10-6 sterilization processes, meaning they can potentially avoid a costlier alternative.
"The previous version of ST67 was very restrictive in using SALs other than 10-6," says Trabue Bryans, a co-chair of the AAMI Sterility Assurance Level Working Group, which developed the standard.
An SAL of 10-6 is the probability that a single microorganism will survive for every million products sterilised.
Some products cannot withstand such terminal sterilisation methods to reach the 10-6 level because of the materials used in the device or because of device design, says Gerry O'Dell, president of Gerry O'Dell Consulting in Wesley Chapel, FL, and a member of the working group. "If you have a device that has limitations like moisture sensitivity or heat sensitivity, you may not be able to use certain techniques like steam or ethylene oxide," she says. "You may get to a point where terminal sterilization can't get you to 10-6."
Another option is aseptic manufacturing, which is more expensive, O'Dell says. It requires sterilising virtually every component of the device separately and then assembling the final product in a cleanroom. With terminal sterilisation there is an end process that eliminates microbial contamination on the final packaged product, versus trying to control contamination throughout the manufacturing, says Bryans.
The revised standard, however, allows manufacturers to select an SAL of 10-5 (one in 100,000), 10-4 (one in 10,000) or 10-3 (1 in 1,000) for those types of products that are sensitive to 10-6 sterilisation, but also requires a risk assessment in order to do that. This focus on risk assessment aligns with other regulatory documents and is the key to selecting alternate SALs.
The 2003 version also allowed for manufacturers to use these same SALs, but "there were some requirements that made it more difficult to move down that path," O'Dell says.
For example, if you wanted to select another SAL for a particular device like a graft, the wording of the 2003 version said you had to prove that no other devices like this one existed in the world that could be sterilised to 10-6, says Bryans, vice president of regulatory affairs, quality assurance, and service development for WuXi AppTec, a global r&d company with bases in the US and China. "The standard wasn't as clear as it should have been," O'Dell adds.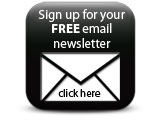 Founded in 1967, the Association for the Advancement of Medical Instrumentation (AAMI) is a nonprofit organization representing a unique alliance of over 6,000 members from around the world. Copies of the standard can be ordered from the AAMI. The order code is ST67 or ST67-PDF.