Reytek talks about anti-vibration carts in hi-tech environments
Anti-vibration carts have been used in fabs for years to avoid lost product from transfer during the production process
Reytek anti-vibration cart
Vibration control is important for many reasons in a hi-tech cleanroom. One way of achieving this is with anti-vibration carts for the transport of sensitive material.
During the production and use of wafers they need to be transported to different areas for varying parts of the production process, but by their nature, they are very fragile.
Phillip Fullam, General Manager at Reytek Equipment, explains that carts isolate the wafers from vibration and shock as they are moved from station to station. This prevents the expensive stock from being damaged.
He adds that a warning sign that vibration is affecting wafers is reduced yield with no other explanation.
"Various methods are employed to reduce vibration and absorb the energy of the vibration such as dampening springs and shock absorbers," Fullam explains.
Depending on the sensitivity of the material, operators may require passive or active systems. Fullam explains how the two are different: "A passive system utilises basic mechanical dampening components, where an active system monitors vibration and applies opposing forces to neutralise the vibration."
Active systems are required when the application is more sensitive and requires a more robust solution.
Fullam adds that some cart types can include basic spring-loaded casters up to multilevel isolation and dampening methods targeting various frequency and amplitude ranges. He explains that Reytek can build into carts product-specific racks and fixtures to ensure the maximum benefit is achieved.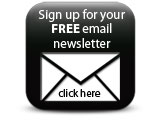 Although hi-tech applications are the obvious use for this equipment, Reytek has also provided products for the transport of delicate measurement equipment as well.
Companies