Scandinavian Packaging joins Novio Packaging Group
The merge will see the international packaging group expand its presence in Scandinavia
Novio Packaging Group, the international holding based in the Netherlands, has joined forces with Scandinavian Packaging A/S. As a result, the Danish packaging company will become a member of Novio Packaging operating under its present name until 1 January 2019 when it will take the name Novio Scandinavia.
The group will use this merger to expand its distribution network. The move will also broaden the range of services and products on offer, in particular in the field of food and pharmaceutical packaging.
"Being able to continue the positive development of our company and at the same time have the support of the Novio Packaging Group is a dream come through", said Hanne Zinck, COO and partner, Scandinavian Packaging A/S.
Novio Packaging Group is made of international packaging distribution specialists Oosterbeek Packaging B.V., Alpha Packaging International B.V., Maer Flexibles B.V., Maer Hong Kong Ltd. and FehnPolycap GmbH.
"Now that our territorial range also includes Scandinavia, we will be able to achieve even better European coverage," explained Marck Jansen and Erik Trum, directors of the Novio Packaging Group.
"This move will also increase the international efficiency and buying power of both parties. The values of Scandinavian Packaging: quality, reliability and understanding, will without further doubt strengthen our brand," they added.
For the Scandinavian Packaging, this merger ensures sector-wide packaging distribution capability. Bjarke Arlø, CEO and partner at Scandinavian Packaging, commented: "With the support of the Novio Packaging Group, we will be able to continue the growth and development of our business. We can hardly wait to introduce so many new products and services to our Scandinavian customers. It is a perfect match."
Headed up by Hanne Zinck and Bjarke Arlø, Scandinavian Packaging will continue to develop its business from Borup Denmark. There are no plans for staff changes.
From the Dutch head offices of Novio Packaging and its worldwide branches, the various business components are also joining forces in respect of product development, quality assurance, sustainability, food safety and GMP compliance.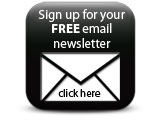 "At the end of the day, this broad package of services combined with the international coverage and the quality of service you have come to expect from us will deliver added value for all our customers, worldwide," Jansen and Trum concluded.
Companies