South Korean electronics company builds US headquarters
Design and Build | Hi Tech Manufacturing
ENF Technology is building a cleanroom production area with advanced blending and process monitoring technologies to support fabrication of microelectronics
Photo as seen on company website
The US hi-tech market has drawn in another international player. South Korean ENF Technology has revealed its intent to build a US headquarters in Kyle, Texas. The electronic materials company says it is making the move to bring its materials technology leadership to the Central Texas high-tech corridor.
The Texas facility will house a manufacturing operation for blending of electronic and process materials to support fabrication of microelectronics products in the US.
The headquarters will feature a cleanroom production area with advanced blending and process monitoring technologies to deliver quality materials without impacting air or water quality.
Initially, the new facility will offer precision blending of ammonium hydroxide and water-based copper stripper products in its cleanroom manufacturing environment. Strippers are used in semiconductor production to resolve photoresists in the photolithography process, as well as to remove polymers, a residue of photoresists, generated in the dry etching process.
The new facility will offer precision blending of ammonium hydroxide and water-based copper stripper products in a cleanroom environment
WJ Yang, General Manager of ENF Kyle Technology, said: "Our approach is threefold. First, we pride ourselves on our innovation and the quality of our materials that support leading-edge semiconductor and display technologies. Second, we are dedicated to community engagement and workforce development and committed to hiring local talent. Third, we positively impact the environment, as demonstrated by our green business practices, our industry-leading safety practices – including safe handling and recycling of materials – and our proven experience introducing zero hazardous or toxic substances into the environment."
Underscoring ENF's strong environmental and safety track record, the company recently surpassed 10 years of continuous operation in Korea with zero recordable safety incidents and no environmental impacts, based on regional guidelines virtually identical to US OSHA and EPA standards, respectively.
To address any safety concerns, the site will be connected to local fire and municipal authorities.
The company has already been issued a permit by the Texas Commission of Environmental Quality for copper stripper production, and the permitting process related to the ammonium hydroxide manufacturing process is underway.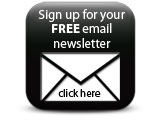 In addition to its local manufacturing capabilities, ENF is recognised for creating high value from its distinctive technologies through continuous R&D. As the company's investment in R&D expands, it has also developed partnerships and alliances with other world-renowned companies, an activity that will now extend into its US operations.
Companies