TransMed7 in medical devices deal with Peridot Corporation
The deal between US-based device developer and the precision manufacturing and cleanroom assembly service will enable the launch of new medical devices such as Concorde and Martinet technologies, once FDA approved
TransMed7 designs and develops transformational medical device technologies for diverse fields of healthcare while Peridot offers complete end-to-end precision manufacturing and cleanroom assembly services. Both companies are privateky-owned.
"This new Strategic Partnership with Peridot enables TransMed7 to launch new products such as our Concorde and Martinet technologies directly into the market immediately following FDA clearance. Peridot was our contract manufacturer for our SpeedBird platform needle sets, and we are excited to be expanding our relationship with Peridot for timed product commercial release in significant quantities for strategic market penetration, " said Eugene H. Vetter, TransMed7's Co-Founder and CEO. 
According to Dr Edgar D Staren, TransMed7's President and President of Martinet Medical, a TransMed7 subsidiary Project Company: "TransMed7's technology pipeline covers multiple, diverse medical fields with broad applications including breast, abdominal, thoracic, head and neck, urologic, endoscopic, robotic, laparoscopic, and therapeutic endovascular. This partnership with Peridot positions TransMed7 well to provide the novel, revolutionary tools for the great many fields where targeted, minimally invasive approaches are determined to be the preferred option".
"Peridot's deeply diverse technical capabilities in the field of minimally invasive devices coupled with our demonstrated agility will certainly enable TransMed7 to meet and exceed their clinical goals. This is an incredible opportunity for Peridot to be at the forefront of developing technologies that are sure to lead to better patient outcomes", said Patrick Pickerell, Peridot Co-Founder and President.
According to Dr James W Vetter, TransMed7 Co-Founder and Chairman, "Peridot's established leadership position highlights their ability to apply the widest and most enabling range of manufacturing capabilities far upstream into initial iteration phases, to which they have coupled unmatched quality and tracking systems that mesh perfectly with TransMed7's own industry-leading standards of quality during creation, verification and validation phases."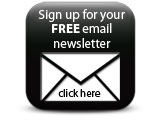 He added: "Together we are able to streamline the entire process from initial design, to clearance, and to market release with instruments ready for widespread distribution and confident clinical use."
Companies