Tristel appoints Tom Jenkins to Board
Manufacturer of infection prevention and contamination control products, Tristel has announced the appointment of Tom Jenkins to the Board as a non-executive director.
Tom qualified as a chartered accountant with Arthur Anderson in 1998 and has 16 years of experience supporting ambitious growing businesses. He worked in corporate finance at Dresdner Kleinwort Benson and Bear Stearns before moving into broking, where for six years he was head of equity capital markets at finnCap and a board member. In 2015, he joined BGF as an investor in their quoted team.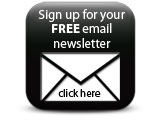 Commenting on the appointment, Paul Swinney, CEO of Tristel, said: "We are delighted to welcome Tom to the Board. He brings a wealth of public company experience which will be invaluable in helping us achieve our ambitions. We very much look forward to working with him."
Companies