UV-C air treatment system reduces infectious airborne bacteria
Environmental Disinfection Management is exclusive distributor for AGT's HRMS
American Green Technology's patented health risk management system (HRMS) complements infection control programmes by reducing infectious airborne bacteria at room level.
The system combines the proven disinfection technology of UV-C above a standard ceiling light. The HRMS is an 'always on' system, minimising airborne bacteria on a continuous basis while reducing the level of bacteria that settles on surfaces. A set of four ultra-quiet fans draws the airborne bacteria into the UV-C chamber while other UV-C technologies work at peak performance when the bacteria are in the line of sight.
Environmental Disinfection Management, located in Houston, Texas, is a Master Distributor and currently leading the development of the HRMS Evidence-Based Partner Programme, which provides onsite application and implementation recommendations to healthcare facilities.
The threat of healthcare-associated infections (HAIs) is a growing issue in healthcare facilities across the US. According to the Centre for Disease Control and Prevention (CDC), each day one in 25 hospitalised patients contracts an infection during their visit; every year two million people in the US acquire antibiotic resistant infections and at least 23,000 die as a result; and the economic burden may be as high as US$45bn each year.
'Our relationship with healthcare professionals is based on years of compassion and understanding of our client's mission. The HRMS provides a cleaner, safer environment for patients and healthcare staff,' said Jay Comeaux, Managing Director of Environmental Disinfection Management.
'The results of our Evidence-Based Partners Programme continue to confirm that the HRMS can positively impact the healthcare industry,' he added.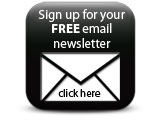 The HRMS' design allows for implementation in areas where there is the potential for an outbreak or unusually higher levels of bacteria present. Some areas of concern are casualty departments, haematology departments, ICU, NICU, and suites for oncology, geriatric and TB-isolation patients.
Companies