VIS embarks on multimillion-dollar upgrade to boost wafer capacity
Taiwanese IC service provider to spend US$116.9m in new equipment and cleanroom upgrade
Taiwan's Vanguard Semiconductor International (VIS) has announced an expansion plan to boost production capacity at its existing eight-inch foundry. The move, the company said, is to respond to the increasing demand for integrated circuit (IC) and power management chip demand.
The company, which specialises in ICs primarily for LCD TV panels, has said it will allocate NT$3.6 billion (US$116.9 million) on new manufacturing equipment this year. VIS spent NT$2 billion in 2018.
The 2019 capital expenditure (CapEx) will be mostly used to buy additional fab equipment. Local press has reported that the foundry will also be scaling up its output by going through bottleneck issues this year.
VIS chairman Fang Leuh told reporters after the company's annual charity event that most of the investment is to expand cleanroom and purchase equipment for eight-inch wafer production. CT understand this is particularly focused on its Fab 3 in Taoyuan, in northern Taiwan. Upon completion, the site would make additional 25,000-30,000 8-inch wafers.
Headquartered in the Hsinchu Science Park, VIS currently operates three foundries. The company reported monthly capacity of approximately 199,000 wafers in 2018.
According to Fang, eight-inch wafer equipment is still one of the most suitable tools for the production of driver ICs used in LCD TV panels, power management ICs and fingerprint sensors.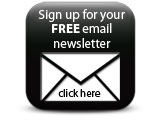 As part of the strategy, VIS is considering the possibility of obtaining equipment via acquisitions, if the timing and terms were suitable.
Companies