Vycom's Thermax offers economic solution for cleanroom furniture
Plastic Design, a US-based fabricator of cleanroom furniture, selected the PVC material for a contract with an established customer
The latest product in Vycom's Flametec family, Thermax, helps fabricators such as Plastic Design to meet the strict US requirements of Factory Mutual (FM) 4910, which are designed to reduce the risk of fire and smoke threats, improve worker safety and protect the delicate semiconductor wafers used in electronics manufacturing.
'We always strive to provide value to our customers,' said Co-Owner/Co-President Daryl Flynn. 'Thermax is a PVC that has great workability and performance, while meeting 4910 standards very economically.'
For a current job with Draper Laboratory, a not-for-profit research and development laboratory, Plastic Design is using Thermax to create cabinetry, bottle holders and large fume hoods with protective covers for a cleanroom lab environment.
Thermax has never given us any issues with corrosion or workability.
Flynn says semiconductors and chip manufacturing cleanrooms are tough environments and the materials his company fabricates have to withstand harsh chemicals. 'We don't want staining or corrosion on the chemical side,' he said. 'Thermax has never given us any issues with corrosion or workability.'
In fact, Plastic Design uses such high volumes of Flametec products that the company is listed as a distributor. 'The new Thermax seems to be a good fit and a way to add value to our projects,' said Flynn. The material is also lighter weight, which is a plus for handling during manufacturing and results in reduced shipping costs.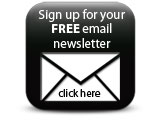 In addition to FM4910, Flametec Thermax PVC also complies with UL-94 V-0, ASTM E-84 and is RoHS and REACH standards.
Companies