Xellia Pharmaceuticals names president
Craig Boyd to spearhead Xellia US
Craig Boyd
Xellia Pharmaceuticals has appointed Craig Boyd to the new leadership role of president Xellia US.
Reporting directly to Xellia CEO, Carl-Åke Carlsson, Boyd will be responsible for leading the growth of Xellia's US business as the company prepares to launch its pipeline of value-added anti-infective drug products into this market.
Commenting on the appointment, Carlsson said: "Craig is a talented leader with deep market insight and customer understanding, which will be instrumental in growing our business in the US and building our commercial organisation.
"Since 2014, we have been developing our pipeline of value-added anti-infectives to meet the needs of healthcare professionals and their patients. Craig's expertise will be invaluable in developing our commercialisation strategy to ensure the timely entry of our lead product, Premixed Vancomycin RTU, and other products into the US market."
Xellia is also significantly expanding its commercial organisation with a new office planned in Chicago to complement its increased US manufacturing capabilities. Xellia's facilities in Cleveland, Ohio, come into full operation in 2018.
Boyd brings more than 20 years' experience in various global pharmaceutical markets, working extensively in the US, Asia, Europe and Australia and across numerous product categories such as brands, biosimilars, devices, generics and specialty generics. He joins Xellia from his most recent role as chief commercial officer at Envigo.
Commenting on his appointment as President, Xellia US, Craig Boyd said: "The US market is extremely important for Xellia and I am excited to be building the further growth of the Company's business in this territory. As well as focusing on the new commercial business and product launches, we will actively look to secure partnerships that will utilise the significant sterile injectable manufacturing footprint that Xellia is developing in the US."
Xellia's pipeline of value-added anti-infectives drugs is centred on formulation improvements for marketed drugs from its core portfolio and is intended to enhance patient care.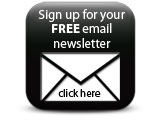 The most advanced product in Xellia's pipeline is the Novel Premixed Vancomycin Ready-to-Use (RTU) Bag, which was recently granted Qualified Infectious Disease Product (QIDP) designation from the US Food & Drug Administration (FDA), providing incentives for the development of antibiotics, including priority review and eligibility for fast-track designation. During 2018, the Company plans to submit a New Drug Application (NDA) for this product to the FDA.
Companies