Yale University chooses LatticeGear FlipScribe to downsize wafers
New contract win follows the implementation of LatticeGear's LatticeAx 300 cleaving system in 2015
The patented FlipScribe scribes without any touch to the top of the sample
LatticeGear has announced a new contract win with Yale University. Researchers at the Yale University Cleanroom are now using LatticeGear's range of scribing and cleaving tools for downsizing and singulating wafers.
The contract follows on from a successful implementation of the LatticeAx 300 cleaving system in 2015. Now, the University Cleanroom management added LatticeGear's FlipScribe, FlexScribe and Small Sample Cleaver to the tools available for their users.
The Yale University Cleanroom at the Department of Applied Physics is a core facility operated as an internal service provider to the Yale research community. The University Cleanroom serves over 120 graduate students and researchers across campus.
"In comparison to those big dicing saws, LatticeGear provides a scribing/cleaving solution that's small in footprint yet extremely capable" said Dr Yong Sun, the cleanroom director.
Dr Sun explained that Yale University Cleanroom bought the first generation of Ax300, and since the purchase, the dicing saw usage has been reduced to only a handful times every year. "The detailed LatticeGear training materials online make it easy to manage the system," he added.
LatticeGear said Yale University Cleanroom was an early adopter of the LatticeAx, and with the scribing tool in the cleanroom, it became very convenient for users to prepare a wide variety of samples, including III-V materials, sapphire, silicon and glass, "cleanly and with high quality," the company said.
The right tool for the job
Many of the users' samples are preferred not to leave the cleanroom before downsizing or singulating, and Dr Sun believed the LatticeAx provided an excellent alternative to other methods.
LatticeGear co-founder, Efrat Moyal, commented: "We are excited to be part of the paradigm shift in the wafer/sample processing workflow at the University Cleanroom of Yale. LatticeGear believes that a good sample preparation workflow is key to successful, speedy and accurate results.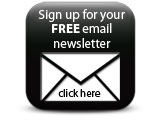 "By inserting the LatticeGear suite of tools into the process, wafer/sample preparation is removed as a roadblock. We are confident that Yale's willingness to adopt new tools and methods will lead to breakthroughs in research," she concluded.
Companies