Air Liquide considers sale of infection prevention and hygiene subsidiary
France-based Air Liquide has announced that it has entered into exclusive negotiations for sale of Schülke & Mayr that produce disinfectants and antiseptics
Air Liquide has announced that it has entered into exclusive negotiations with EQT, a global investment organisation, for the potential sale of its subsidiary Schülke & Mayr, an infection prevention and hygiene specialist.
This potential sale, as previously announced in November 2019, illustrates Air Liquide's strategy to review its business portfolio regularly and to focus on its core gases and healthcare businesses, thereby enhancing Air Liquide's performance.
Air Liquide intends to continue to develop its healthcare activities, while providing Schülke & Mayr with the best opportunity for its long-term development.
If completed, the acquisition by EQT VIII fund will further support Schülke & Mayr's next phase of growth and its innovation development.
Schülke & Mayr develops, produces and distributes over 300 products worldwide, including disinfectants, antiseptics, medical and cosmetic skin care products, preservatives and deodorant active ingredients.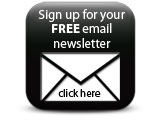 This transaction is subject to the final and definitive agreement between the parties, and will be carried out in the framework of the relevant social processes including ongoing dialogue with the employee representatives' bodies.
Companies