Alfa Laval extends range of heat exchangers
Alfa Laval has extended its BaseLine range of sanitary heat exchangers with the Base 11 unit.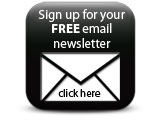 In addition, the entire BaseLine range will be upgraded from 6 Bar to 10 Bar design pressure, and the existing M-Line series of hygienic frames will be phased out. The Base 11 unit, utilising the TL10B plate in 316 stainless steel with a plate thickness of 0.5-0.6mm, is aimed at handling larger capacities in heating and cooling applications within dairy; brewery; pharmaceutical; personal care and food applications. Sanitary gaskets are available in NBRFF and EPDMFF materials.
Companies