American Durafilm expands cleanroom in Massachusetts
Hi Tech Manufacturing | Pharmaceuticals
The addition of 750 sqft of ISO Class 7 cleanroom will increase the company's heat sealing areas for bags and assemblies in the biopharma and semiconductor industries
Heat sealed Kapton bags from American Durafilm
American Durafilm has completed another expansion project that took place at its Holliston, MA facility earlier this year. Adding to their original 1,000 sqft cleanroom, American Durafilm has finished construction on an entirely new cleanroom, which now claims its own 750 sqft of space.
Both rooms are certified to ISO Class 7 in accordance with cleanroom standards. The main purpose of both cleanrooms is to serve as premier heat sealing areas for making bags and assemblies for the most demanding applications primarily in the biopharmaceutical and semiconductor industries.
The new room marks a huge increase in capacity for American Durafilm's existing technology and will enhance its ability to take on the continued growth that the industry demands.
Mack Hendrick, President of American Durafilm, said, "As American Durafilm takes on rapid growth, it becomes an absolute necessity for us to innovate and expand our facility to keep up with the incessant demand we've been experiencing."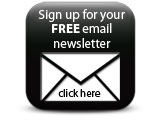 Hendrick explained that the expansion just about doubled cleanroom capacity and the company's ability to produce intubated and straight-line sealed bags for the biopharmaceutical and semiconductor space.
Companies