Avenue Mould invests in Class 8 cleanroom
To meet demand for on-site testing, validation, early stage and pilot production components
The new cleanroom at Avenue Mould Solutions
Irish medical and pharmaceutical mouldmaker Avenue Mould Solutions has completed a new 300m2 Class 8 (Class 100,000) cleanroom in Sligo.
The facility, which currently houses five moulding machines, is producing short-run and pilot production components for a number of blue-chip customers.
The company, which specialises in providing single-source solutions to medical and pharmaceutical OEMs, including the design and manufacture of precision, multi-cavity, hot-runner injection moulds, mould flow analysis, mould validation optimisation, through to launch-stock manufacture, previously provided cleanroom services through the use of softwall modular cleanroom enclosures.
As demand has grown the company has built a new, fixed-wall cleanroom, which meets ISO14644-2:2002 and is fully equipped with Netstal moulding machines, with capacities from 50 to 240 tonnes, together with auxiliary equipment and robotic take-off facilities.
In addition to providing fully accredited process optimisation and validation services, the company is also now able to offer short-run production for clinical trials and launch-stock. If required, customers' own moulding machines can be temporarily installed in the cleanroom to facilitate testing, process optimisation and validation of both mould and moulding machine.
The new cleanroom is the latest stage in an ongoing programme of continuous improvement that has made Avenue Mould an international leader in its field. The company has a robotised toolroom equipped to machine parts to tolerances of +/- 1 micron, which is supported by Moldflow software and a skilled team of mould designers and toolmakers.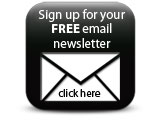 Within the medical and pharmaceutical sector Avenue Mould has particular expertise in the areas of drug delivery devices, including inhalers and pen-type injectors, airway management – with tracheal and laryngeal devices – medical filtration systems, syringe components, needle protection devices and IV administration set components.