BioCote upgrades UK facilities
A new £600,000 headquarters and new lab are part of the latest push to keep up with rising demand for the company's antimicrobial additive
BioCote has said it invested over £600,000 in larger headquarters and a new laboratory and has increased staff numbers concurrently. The move will enable the company to keep up with rising demand for its antimicrobial additives.
The company integrates antimicrobial additives into products to make them easier to keep clean and less likely to cause cross-contamination.
The UK-based antimicrobial solutions provider that operates in the healthcare sector has seen a 15% revenue increase over the last year. The company attributes this to the increased focus on hygiene, cleanliness and infection control at home and overseas.
The larger, purpose-built headquarters in Coventry, comprises of an office complex to house its customer support team and a laboratory that includes microbiology testing equipment, to test and certify the antimicrobial properties of its customers' products. The facility also includes a sterile packing area and warehouse.
The company's growth has also created jobs, with employee numbers rising by 25% over the last year, and BioCote anticipates further increases over the next two years.
Sean Reid, Managing Director of BioCote, said: "Good hygiene is essential in any healthcare environment, whether a hospital, health centre, care home or dental practice. An increasing number of companies in the UK and globally are choosing to integrate our high-performance antimicrobial additives to products used within healthcare to complement the stringent hygiene practices required in this sector."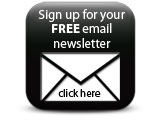 BioCote's antimicrobial additives can be integrated into a range of products used in the healthcare sector, such as breathing circuits, endoscopes, beds, patient transport equipment and medical bags. They are introduced during manufacturing, providing permanent protection against bacteria, mould and viruses, which can cause odours, staining and material degradation.
Companies