BioPhorum unveils new method to tackle stopper particle contamination
Microbiology | Pharmaceuticals
The biopharmaceutical industry collaboration has released a white paper discussing stopper particle contamination
Like other product-contact components, vial stoppers are a known source of particulate contamination
A new methodology has been identified by which biopharmaceutical companies can measure levels of particulate contamination on elastomeric stoppers in a way which is sufficiently sensitive to meet current and future industry standards.
The findings have been presented by the BioPhorum Operations Group (BPOG) Stopper Quality team. BPOG is a biopharmaceutical industry collaboration focused on improving baseline quality standards for elastomeric vial stoppers used in the manufacture of parenteral drug products. The team leverages the BPOG platform to facilitate benchmarking and best practices implementation across member companies.
Authored by Mike Haley, AbbVie; Dave Hile, Shire; Laurent Screve, GSK; Nick Dyar, Biogen; and Malcolm Gilmore, BioPhorum Operations Group, a white paper explains how a survey, conducted by the workstream, found inconsistencies across member companies in how they measure particulate contamination.
The methods used by companies were based on standards set more than 13 years ago and were no longer sensitive enough for current or future levels.
The updated method, they said, creates consistency across the industry, which will allow companies to analyse data, reduce the amount of testing required, and lead to innovation within the manufacturing of new stoppers. The authors say the reduction in testing alongside an increased quality assurance will mean financial savings for companies working to these standards.
Contamination control
Production of parenteral drugs that are particulate-free is a complex and challenging task. Detection of particles in sterile injectable drug products during manufacturing can lead to a delay in the product release, not to mention other inconvenient such as component inventory loss and drug shortages. Identifying particle contamination once the product is in the market is likely to cause product recalls, investigation time and cost, drug shortages not to mention the potential risk to patient safety.
To tackle this in a consistent large volume manufacturing scheme, biopharmaceutical manufacturers use a comprehensive control strategy. A major component of this is elastomer stoppers for vials, which are product-contact primary packaging components.
Stoppers, just like any other product-contact components, are a known source of particulate contamination.
As a quantitative control measure, stopper manufacturers perform a battery of release tests to determine lot acceptability against established quality standards. Among the universally required release tests is the particulate load of a representative sample. Elastomer stoppers are commonly tested under guidance provided through ISO 8871-3.
BPOG engaged with several stopper suppliers. The team reported that it became apparent that multiple elements of this particle count method varied across the different suppliers.
In a move to tackle this, the BPOG Stopper Quality team determined a need to undertake a comparative analysis of the test methods and constituent variables that are currently utilised by stopper manufacturers.
The BPOG white paper aims to highlight testing inconsistencies and drive the collaborative development of a more sensitive, harmonised particle count method.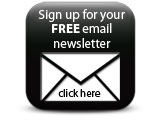 The white paper is available online.
Companies