EO sterilisation: planning for future regulatory change
Exposure to ethylene oxide (EO) gas is a popular method of sterilisation for medical devices. However, manufacturers need to be aware of and addresss new standards and regulatory changes to ensure future compliance. Susan Birks reports
First used in the 1940s, ethylene oxide (EO) is an alkaline gas that can infiltrate packaged medical devices and kill micro-organisms to achieve sterilisation. It is suited to the majority of heat-, moisture- or radiation-sensitive medical products. Because of EO's reactive nature, the sterilisation process is carried out in enclosed chambers to prevent leaks and exposure to the gas.
It is a slightly lengthier process than other methods, involving three stages:
Preconditioning and/or conditioning of device through temperature and humidity variations
The gas dwell phase/sterilising cycle where the device is exposed to the EO gas
Aeration of the device for removal of gas from the product.
Figure 1: The three-stage process of EO sterilisation
Source: Synergy Health
EO sterilisation can leave residues of EO, ethylene chlorohydrin (ECH) or ethylene glycol (EG) on the devices being processed and these must be below limits set out in the relevant standards. Since 1994, the EO sterilisation process has been governed by the ISO 11135 standard, which provides medical device manufacturers (MDMs) and healthcare facilities with guidance on the establishment and validation of an EO sterilisation process. As there were some ambiguities and differences of interpretation between Europe and the US, this standard went through a process of harmonisation in 2007 and further guidance was provided in 2008.
The latest version, ISO 11135:2014, published in July 2014, consolidates the new requirements and replaces ISO 11135-1:2007 and ISO/TS 11135-2:2008. At Synergy Health's EO Conference held in the UK in March, experts discussed the changes likely to affect MDMs as a result of the new standard. Richard Cowman, Synergy Health's Technical Manager, UK and Ireland, explained that the new standard places greater emphasis on manufacturer awareness and planning of the device's design to support EO sterilisation. It also requires manufacturers to be in control of their sterilisation processes.
Manufacturers need to update company procedures to align with the new definitions and terms to ensure clear conformity with the standard
He therefore urged MDMs to take ownership by performing a gap analysis between the 2007 standard and the revised 2014 version to evaluate the impact on their current sterilisation programme. The results of the gap analysis should form the basis of the quality plan and be used as a guide to ensure a smooth transition.
Cowman advised manufacturers to plan a review of their procedures and to align wording used in the revised standard. They also need to update company procedures to align with the new definitions and terms to ensure clear conformity with the standard. Additionally, the functional requirements of the revised standard (e.g. revised product definition requirements) will need to be incorporated into manufacturers' quality systems, he said.
ISO 11135:2014 improvements
One of the changes in the new standard is the validation options set out in the annexes. These have been reorganised and simplified. In summary, Annex A now refers to AAMI TIR 16 and ISO 14161 instead of including the details for determination of lethality. Annex B, for the overkill approach, is essentially the same, while the guidance in the former Annex C is now split between a new Annex C and Annex D; Annex C lists the guidance for the quantities of sensors and biological indicators (BIs), while Annex D provides overall guidance and integrates that from ISO/TS 11135-2. For the first time, requirements for a single lot release are defined in the new Annex E.
Cowman explained that Annex A involves the BI/bioburden approach to validation; this is rarely used yet may give a more optimised process, but would involve a longer validation timeline (in excess of 6 months). It would also be limited to processes where load configuration was very consistent. Annex B covers the more widely used and conservative Half Cycle Approach, and companies would typically spend 3–4 months on this, depending on available capacity and the number of cycles, but it may not provide the most optimised cycle, Cowman said.
As a sterilisation method EO does take longer for validation and companies rarely spend enough time optimising cycles
The new Annex E, which caters for small batches and processing units for clinical trials, would take around 3-4 weeks, depending on testing times and available capacity, he said. As a sterilisation method EO does take longer for validation and companies rarely spend enough time optimising cycles, something Cowman believes could be improved.
In general, he said, the standard was written more clearly, some of the ambiguities had been removed and it gave clarification and improved guidance on requalification. One of the new terms added to the standard is 'Sterilisation Specialist' – i.e. a person with technical knowledge of the sterilisation technology being used and its effects upon materials and micro-organisms. The standard requires that a Sterilisation Specialist is assigned to making decisions and signing sterilisation protocols, reports, sterilisation-related rationales, etc.
Document a gap analysis
Identify corrective actions to meet compliance
Open a CAPA/CIP to manage identified actions
Update any relevant procedures
Don't wait until the last minute
May need to consider the markets your product is destined for
Don't look to retrospectively close gaps in previously validated processes
Use the opportunity to confirm compliance to 2007 requirements
Another new requirement is the need to define the minimum load temperature prior to the process. Previously, this was required prior to preconditioning. Because many cycles have done away with preconditioning, this now clarifies that the minimum temperature of the load must be determined and measured prior to any type of cycle. Clearly any load arriving by truck may vary in temperature depending on climatic conditions, but it will be more extreme in certain geographic regions (i.e. winter temperatures of -20°C in some regions could freeze products and affect sterilisation parameters).
Companies may have to weigh-up the practicality of measuring the temperature of each load, or leaving the load in the warehouse for a defined period, or to reduce the preconditioning time in Half Cycles – allowing additional routine time for 'acclimation', and to incorporate cooling of loads in validations, said Cowman.
Additional detail is also needed for inclusion in validation reports, said Cowman. For example, validation report templates need to be updated to include or reference the following:
Minimum temperature of the load before entering the sterilisation process
Inert gas flushing (if used)
Conditioning and dwell phases (if used)
Post exposure flushes (if used)
Additional details are also required for inclusion in Routine Reviews. For example, routine cycle specifications and cycle review procedures need to be updated to include:
EO injection time
Inert gas injection (if used)
Time taken to evacuate the chamber
Time and pressure during post exposure flushing
There is also additional guidance on Annual Reviews. The guidance points to requalification every two years and if this is not carried out in this timeframe, companies should be sure to document a rationale for why this is, suggested Cowman. The new standard also requires that for load volumes above 50m3, companies will need to update routine BI/Process Challenge Device (PCD) quantities.
Timetable to compliance
The transition period allowing MDMs to make these changes varies depending on geographic region but companies in the EU have until July 2017 to be compliant. Cowman suggested companies consider it as a three-year process and look now for where they have gaps between the new guidance and the old. Other regulatory activity Cowman noted included a new Work Item in ISO to evaluate the need for reduced limits for EO and ECH residuals for paediatric products. Existing limits are based on the average adult weight of 70kg and so the changes could reduce the limits to 0.114mg/device for paediatric products.
Another New Work Item within ISO is looking at setting down a 'Risk-based approach to establishing a reduced SAL for novel products', he said.
Meanwhile, ISO TC198 WG6 is working on a solution to the issue of MDMs getting lower D-values on BIs due to the change from Oxyfume sterilising gas blend to 100% EO, since the US Clean Air Act prohibited Oxyfume gas due to HCFCs. Oxyfume was discontinued in the US in 2010 and the change has led to some companies getting lower D-values with 100% EO, sometimes below the 2.5 minute minimum laid down in ISO 11138.
Medical Device Regulation
Magnus Graham, Microbiology Team Leader, BSI medical, looked at other regulatory issues, such as the new European Medical Device Regulation (MDR) and the Medical Device Single Audit Program (MDSAP) pilot and considered how they affect MDMs' sterilisation responsibilities. According to Graham, the new MDR is expected to be adopted and published within months after its second reading in the European Parliament. Designation of Notified Bodies should happen between Q3 2015 and Q2 2016, and there will then be a three-year transition period between Q1 2016 and 2019 for compliance.
Notified bodies will make unannounced visits to manufacturers once every three years at least, and this will include visits to critical subcontractors or crucial suppliers
Graham highlighted that in Medical Device Annex 111 it says that notified bodies will make unannounced visits to manufacturers once every three years at least, and this will include visits to critical subcontractors or crucial suppliers. Graham advised companies to tell their suppliers that the notified body may be visiting them. Practice in readiness for such visits was also advised. He said the audits will focus on the product: 'We will want to follow the product through the manufacturing process and then verify it with technical documentation.'
The revision of ISO 13485, the international quality standard for medical devices, has also put increased emphasis on regulatory requirements, risk management, validation, outsourced processes/supplier control, feedback and complaints. As a result, Graham suggested key considerations for MDMs were:
Competence in the management of sterility assurance – have you a Sterilisation Specialist?
Process interactions (production, microbiology, sterilisation, suppliers) – how do these interact and is there any undue pressure at any stage?
The legal manufacturer is responsible for the sterility of its product even though it may be subcontracted.
The legal manufacturer must effectively control its sterilisation subcontractor, particularly with regard to validation and routine control of the sterilisation process – typically achieved through a contract or technical agreement.
In terms of manufacturing control, Graham advised making sure that systems are in place to ensure that bioburden is controlled so that the effectiveness of the sterilisation process is not compromised. Periodic bioburden monitoring needs to be carried out to confirm the continued effectiveness of the manufacturing controls and these controls should cover personnel and the environment. The work environment must also be periodically monitored to verify the effectiveness of the control measures.
Specific considerations with regard to EO sterilisation were to ensure that:
BIs are shown to be at least as resistant to EO as is the bioburden of the product to be sterilised
The process has been demonstrated effective for the most difficult to sterilise location within the product
The load used for the performance qualification (PQ) must be representative of that to be sterilised routinely and defined based upon the most challenging routine load. Varying load configurations must also be evaluated
Periodic requalification is to be performed at defined intervals and these intervals must be justified
Appropriateness of the BI in relation to the product bioburden should be confirmed at specified intervals
Changes must be assessed for their potential effect on the effectiveness of the sterilisation process and to determine the extent of qualification work necessary
Ensure residual EO, ECH, EG levels pose minimal risk to patients in normal use
Tyvek transition
Another major change likely to affect MDMs discussed at the conference was the DuPont Tyvek transition. DuPont is transitioning Tyvek 1073B and Tyvek 1059B to manufacturing lines that use the latest flash-spinning technology. These packaging materials are used widely by MDMs and therefore must be validated in all sterilisation processes.
The DuPont Tyvek Medical Packaging Transition Project (MPTP) is generating data to prove that the Tyvek produced on the new lines is functionally equivalent in performance to the Tyvek available on the market today. Eric Schmohl, Customer & Application Support Manager, DuPont, explained this work is being carried out to help mitigate regulatory requalification and minimise costs to individual MDMs.
Functional equivalence means that any attribute being measured may be different – even statistically – but it still meets functional and performance requirements, he said, so that it will perform similarly to the current Tyvek in all processes and applications.
Schmohl described how far DuPont had got with the functional equivalence testing. The company expects that the tests will eventually confirm and allow interchangeable use of the materials, he said, adding: 'The tests look encouraging and in some tests the new material performs better.'
Specification and miscellaneous properties are comparable
Evidence of functional equivalence through:
Sealing and sterilisation response
Material stability after sterilisation at 1- and 3-year aging (so far)
Sterile barrier system formed using 70+ material combinations
Conversion by 20+ sterilisation providers
Sterile barrier system formation by 55 MDMs
Seal strength, package integrity, microbial barrier in 78 different sterile barrier system qualified designs that were produced using validated processes
He went on to look at what MDMs can do to be ready for the transition. 'Companies should proceed with their change management process, including risk assessments and associated documentation,' he advised. Use controlled sales material to complete any additional testing as determined by your company's risk assessments. 'Be ready to accept current and transition protocol material interchangeably on affirmation of functional equivalence – you may have to order bridge stock and there may be shortages so get ready now,' he warned.
He also advised companies to begin discussions with sterilisation providers now to ensure a smooth transition. 'Estimate your readiness, timings, communicate any potential issues and update your status regularly with your sterilisation provider,' he recommended.
Smoother running
Mark Botting, UK and Ireland Commercial Director, Synergy Health, looked at how MDMs could improve sterilisation operations. Inefficiencies frequently arise as customers and suppliers have differing drivers, he said. Customers are looking for: a consistent supply out of the steriliser; the ability to increase volumes with customer demand; business continuity plans; inventory reduction; and no quality issues. Meanwhile, sterilisation providers require: consistent deliveries; accurate forecasting; clear communication of demand; product collected when processed; a willingness of customers to use other sites if demand grows; and achievable process parameters.
Botting said the EO sterilisation provider allocates capacity based on historical numbers, unless told otherwise. Because most EO sites run at around 75–85% utilisation, rather than ask: 'What is available?', he urged customers to discuss 'what is required and what flexibility is needed and to allow for lead times for adding capacity'.
Generally, EO sterilisation comprises a seven-day deliver and collect process. Within that, the actual process time is one day+, which means product is sitting in goods in, degassing or goods out for the other six days. It is worth investigating if this can be improved, he said.
It is good practice to have overflow/back-up options in case of a short term requirement increase
Furthermore, Botting asked whether different logistics options could be used to reduce Work in Process batches. He also suggested MDMs should review their current procedure and ask: 'Why does your product go back to you? – Is it for repacking, product testing, or QC checks?'. A sterilisation service provider may help overcome some of these issues.
Companies should think about sterilisation when considering business continuity/back-up plans. 'It is good practice to have overflow/back-up options in case of a short term requirement increase,' Botting said. 'It doesn't have to be the same technology, just sterilisation.' He also said that early engagement at the design phase is essential for new products, but often does not happen. Recognise that a sterilisation contractor has a wealth of experience, he said, and be aware that, while design testing will confirm that the sterilisation process has no negative impact on product, that does not equate to 'best process'.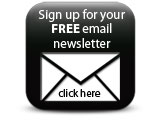 Botting concluded that just because a process works doesn't mean it can't be improved and that strategic communication is best outside of crisis. Finally, he said: 'Think of value not cost.'
Featured Companies
See also