Eurofins acquires food testing laboratory in France
The bioanalytical testing company has acquired Laboratoire de Bromatologie de l'Ouest
Eurofins Scientific, the bioanalytical testing company, has announced the acquisition of Laboratoire de Bromatologie de l'Ouest (LBO), located in Rosporden, France. LBO is a specialist in microbiological and physicochemical analyses of food products.
Dr Gilles Martin, Eurofins CEO, commented: "We are very pleased to welcome LBO to Eurofins. This acquisition perfectly complements our French network of local laboratories, with a bacteriology testing laboratory in Brittany, and gives us better access to France's leading agri-food region."
Created in 1985 by Jean-Paul Lair in a region with a very high density of companies operating in the agri-food industry, LBO has built more than 30 years a solid reputation in food microbiology analysis services. The company provides its customers with quality and reliability of analysis, competence, responsiveness and local logistics services.
LBO has been accredited since 1996 for microbiological and chemical analysis of food and employs 50 employees on a 2,200 sqm site in Rosporden.
This acquisition complements that of Protec Bio-testing announced last April in south-west France.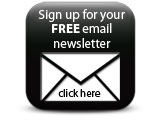 "This new location will enable us to improve the speed of service to our customers in Brittany and to make all of Eurofins' services more accessible to all players in the agri-food sector in that region. In return, LBO will benefit from gaining access to Eurofins' infrastructure, including its broad analysis portfolio and extensive network of competence centres which should help accelerate LBO's development," Martin concluded.
Companies