Eurofins agrees to acquire TestAmerica
The agreed acquisition price is US$175 million on a cash free debt free basis. Transaction is expected to close in the fourth quarter of 2018
Eurofins Scientific has signed an agreement with the JSTI Group, a global provider of Environmental Consulting and Engineering solutions, to acquire TestAmerica Environmental Services LLC. The transaction is expected to close in the fourth quarter of 2018 subject to the fulfilment of regulatory and customary closing conditions.
TestAmerica, which became part of JSTI through its acquisition in September 2016, operates an integrated network of 24 full-service testing laboratories and 40 service centres throughout the US. The company should generate revenues of over US$230 million in 2018 and employs over 2,000 staff.
The scope of services offered by TestAmerica includes wet chemistry, trace organics and speciality testing and metals and inorganics testing across all matrices including air, water, soil and Tissue. Through its subsidiaries, TestAmerica also provides air emissions and source testing (Metco Environmental), indoor air quality testing (EMLab P&K) and environmental testing field supply services (ESS).
Dr Gilles Martin, Eurofins CEO, commented: "We are extremely pleased to welcome TestAmerica and its talented teams to the Eurofins Group. Its competencies, reputation for scientific excellence and complementary geographic footprint, client focus and service offerings further strengthen Eurofins' global offering in the very competitive environmental testing market. We look forward to working together as an integrated network of independent state-of-the-art laboratories providing our customers access to the full range of services, high-quality standards and technological capabilities of the combined group."
The agreed acquisition price is US$175 million on a cash free debt free basis. As Eurofins and TestAmerica have a largely complementary geographic footprint and technical offering, restructuring of either business is expected to be minimal, the focus is on further enhancement of consolidated service offering to the market, and scale economies with respect to rare tests, R&D, operational costs and operational optimization/harmonization/specialization of sites to improve efficiencies.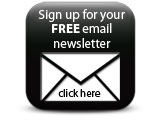 Rachel Brydon Jannetta, TestAmerica CEO, said: "Today is a milestone in the history of our business. I am personally very excited about joining forces with Eurofins and look forward to a bright future as we move ahead with new owners who already operate within the environmental testing industry globally, as well as being market leaders in several other important scientific testing arenas."
Companies