From optic to optical
Jan Pyrgies, of Cleanroom Solutions, explains how a partnership took on the transformation of a former fibre optic cleanroom into a high quality facility for contact lens manufacture
VisionTec Contact Lenses is a manufacturer of daily disposable contact lenses. In March 2003 it took possession of the former JDS Uniphase facility in Plymouth, which facilitated a solid platform for new business growth. One of VisionTec's first decisions was to contract Creation Project Management Ltd. Creation's brief was to assist with the re-commissioning of the existing facilities service and with the hook-up of their equipment. As manufacturing developed and increased in line with projected estimates, VisionTec made an early decision to modify the existing clean area to allow a step function to suit volume manufacture.
The plan VisionTec, working in partnership with Creation and Cleanroom Solutions, planned the following approach:

Phase 1, to modify and increase the existing clean area by 150m2 (on one side of the area) and to provide a new changing room during December.
Phase 2, to increase the remaining area, planned for alteration during the second quarter of this year.
The problem Firstly, manufacturing still had to continue in the areas not being altered and secondly, the construction would take place during the visit of two key customers.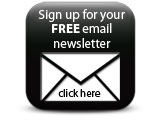 The solution A temporary partition wall was constructed through the centre of the clean area that would allow construction on one side with clean manufacture on the other. Regular particle checks and constant monitoring of room pressures allowed VisionTec to monitor the room cleanliness. The alterations took six weeks and were completed on schedule for Christmas Eve. Wade Tipton, technical director for VisionTec, said: "We were very pleased with the speed of the transformation and the professional attitude adopted by Cleanroom Solutions. The six weeks included visits by key customers, this was managed well and our customers were impressed by the development." He went on to comment about the effect on production, "Our yields were not affected by the partition and in fact the particle count was down at around 1,000 which is excellent for a class 10,000 cleanroom."
Companies