Fully automatic sterile sampling system for liquids and pure steam
Cleaning | Food | Monitoring
Gemü of Germany has developed an innovative automatic system for the aseptic sampling of liquids
Gemue has refined the BioStar sampling system for pure steam so that it can now be used for the aseptic sampling of liquids
Gemü of Germany has developed an innovative automatic system for the aseptic sampling of liquids such as WFI or AP water and pure steam in the pharmaceutical industry. With this new device, samples can be taken for both pure steam and liquids with the same unit.
In order to monitor sterile piping systems in the pharmaceutical, food and beverage industries, samples are regularly drawn from the ring mains for WFI, AP water or pure steam and analysed in the laboratory for a possible contamination. For this purpose, there are various systems, in which sampling is carried out manually or semi-automatically. The operator of the plant or the lab technician usually has to monitor the entire sample extraction procedure. Gemü has refined the BioStar sampling system for pure steam introduced in 2008, so that it can now also be used for the aseptic sampling of liquids.
The system consists of a multi-port sampling valve with pneumatic actuators, a sampling bottle and a compact control unit. The control unit is a Siemens PLC with a touch screen panel, which has been upgraded and is more compact and provides improved menu guidance as well as easier operation. It is optionally supplied mounted on a mobile stand ready-to-connect or in two parts for fixed installation in a plant.
After starting the programme, the parameterised control process runs fully automatically. In the first step, the entire system is sterilised or rinsed. Afterwards, the sampling process starts automatically until the set amount of steam condensate or liquid is reached.
The system switches off automatically after the end of the programme.
Gemü says the system offers a considerably reduced sampling time for a sealed, faultless sample extraction. The sample extraction process for liquids lasts approximately 30sec for 250ml, with time also required for sterilisation or rinsing.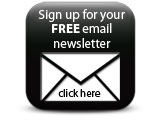 The parameters such as sterilisation time and condensate/liquid volume can be set individually between 15 (50)ml to 900ml via the control panel. Once set they are saved and enable direct reproducibility of the process.
Companies