G-CON Manufacturing and LifeAire Systems announce collaboration
The deal will provide a cleaner cleanroom POD solution
LifeAire's air purification technologies are to be used within G-CON cleanroom PODs for applications such as cell/tissue culture and gene and cell therapy processes.
The deal means users of the PODs can benefit from an even higher level of air purity than typically achieved in a cleanroom environment.
The collaboration brings together two industry leaders in their respective fields to provide a turnkey cleanroom and clean air solution.
LifeAire products provide sterile air to the life sciences and clinical environment by killing or removing airborne biological, particulate and chemical pathogens from all sources, outside and recirculated air, from the clean space, thereby removing the variability of air from all ongoing processes.
LifeAire's multi-stage filtration systems placed within the integrated ductwork of PODs, can eliminate all toxic airborne pathogens within critical space environments in a single pass. Such proven technology provides deliverables that exceed GMP metrics, making the cleanroom, in this case PODs, cleaner.
"We are so pleased to enter into this collaboration with LifeAire whose transformational technology and products will make our cleanroom PODs an even better environment for the production of life-saving and life-improving therapies," said Dennis Powers, Director of Sales Engineering for G-CON Manufacturing. "The combination of G-CON's and LifeAire's innovative and complementary technologies once again demonstrate that, through effective collaboration, an unmet need within our industry can be addressed."
Kathryn C. Worrilow, Founder and CEO of Pennsylvania-based LifeAire Systems said: "The genesis of our technology was focused on the comprehensive removal of ambient air as a process variable towards the successful development and protection of the human embryo for in vitro fertilisation. This led to the delivery of air that exceeds GMP metrics and now this collaboration will provide access to this technology by colleagues working with all living cells."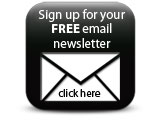 The multi-stage purification media system is said to "remediate up to 99.99% of biological and chemical contaminants in both source and return air".
Featured Companies
See also