GMP and GLP washers: What are the differences?
Cleaning | Pharmaceuticals | Regulatory
Washing equipment for pharmaceutical and laboratory applications have specific design characteristics that manufacturers should know to ensure compliance, as Eduard Marti of Codols explains
Equipment manufacturers follow strict standards to design and fabricate washing machines for the pharmaceutical industry. Such design is important because provides different characteristics to comply with Good Manufacturing Practice (GMP equipment) and Good Laboratory Practice (GLP equipment).
Included as part of quality assurance, GMP requirements ensure that products are manufactured in a uniform and controlled manner, in accordance with the quality standards appropriate to the intended use of the products and in accordance with the conditions necessary for trading. Manufacturers should control all the factors that may affect the final quality of the medicinal product with the main objective of reducing the risks concerning all pharmaceutical production.
The GMP regulation is mandatory for all pharmaceutical manufacturers. When it comes to GMP equipment, the process has additional specific objectives:
Prevent product contamination during its manufacturing
Prevent cross-contamination among different batches or different products
Ensure quality, effectiveness and safety of the product
It is a reproducible, controlled and validated process
Protect patient health
There are different types of washing processes: manual, clean-in-place (CIP), and purpose-built equipment. This article provides a comparison between handwashing and washing with GMP equipment.
While handwashing has the advantage of versatility, manual washing bears the inconvenience of long periods of time, high running costs, and difficulty in repeating and validating.
A GMP washer takes an initial investment, but the equipment boasts the advantage of a straightforward validation, it is a repeatable and qualified process, and suitable for any tool, packaging and component. These characteristics lead to washing that is optimised and time- and cost-efficient.
Regulatory framework
Automatic washing systems are used in research and pharmaceutical production facilities to wash a large number of items. The washers use water, cleansing agents and mechanical action to wash laboratory waste and production components surface.
A wide range of washers are available on the market for different applications, and such availability raises several questions: what is a GMP washer? When do I need of a manual washing and when a GMP washer is required? What are the differences between a GMP and GLP washers?
The regulatory framework that applies to GMP compliance for pharmaceuticals is defined in the Code of Federal Regulations (CFR) Title 21, Parts 211 and 212 of the US FDA. Paragraph D in part 211 includes five sections concerning equipment and machinery, including washers.
Sec. 211.63: equipment design, size and location
Sec. 211.65: equipment construction
Sec. 211.67: equipment cleaning and maintenance
Sec. 211.68: automatic, mechanical and electronic equipment, size and location
Sec. 211.72: filters
Document 21 CFR part 11 should also be considered, as it deals with the use of electronic technology. It is divided into two main sections: electronic registers and electronic signatures.
The FDA regulation on equipment design and manufacturing must also be supplemented by compliance with the following guidelines:
International Society for Pharmaceutical Engineering (ISPE Baseline Guides)
Good Automated Manufacturing Practice (GAMP 5)
Standards for washing and disinfection equipment (ISO 15883-1:2006 and BS EN ISO 15883-2:2009)
Standard for aseptic installation: American Society of Mechanical Engineers: Bioprocessing Equipment (ASME-BPE)
The differences between GMP and GLP washers can be classified into different aspects, but their mechanical design, documentation, and software, automation and process control are the most important. See table.
A GMP washer must be appropriately specified for its proper use, avoiding higher requirements or those that don't meet the regulatory criteria. Thus, it is important to provide the appropriate User Requirement Specification (URS) for each project.
The specifications must state the standard to comply, the mechanical design, process control, software and control system, and the required documentation. The GMP guidelines require companies to carry a risk assessment that will help to determine the appropriate washer to satisfies that requirements already laid down.
GMP vs GLP washers
The key differences between GMP and GLP washers are described below:
Mechanical design
GMP Washers: all joints components are FDA approved with clamp connections, and all the pipes are AISI 316L steel and drainable. Complete instrumentation with connection diagram and construction according to GAMP5. Internal carts or racks of the GMP washers are specially designed for all types of process components, namely utensils, tanks, containers, components of filling lines, glass, and so forth.
GPL washers: built with standard components partially approved, and a combination of rigid and flexible pipes, threads, and a combination of different types of gaskets. Not all pipes are drainable and their construction does not comply with GAMP 5. The internal carts of GLP washing machines are particularly designed for all lab material types.
Documentation
GMP Washer: complete for commissioner and qualification, and complete to meet GAMP 5.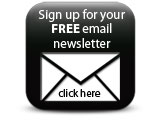 GLP Washer: according to the product catalogue, and does not comply totally with the GAMP 5.
Software, automation and process control
GMP Washer: SCADA, automation with PLC + IPC (compliance with FDA 21 CFR part 11).
GLP Washer: automation with PLC + HMI (dedicated for laboratory products), SCADA not available
Companies