Harwell Space Cluster turbocharges growth in UK's 'New Space' sector
Finance | Hi Tech Manufacturing
In this announcement, five "new space" companies have recieved support via the Harwell Science and Innovation Campus which brings together key stakeholders to enable innovation within the UK space market
Skimsat, Thales Alenia Space
Five 'New Space' companies pioneering the latest space hardware, robotics and technology, share growth and partnership milestones with investors, industry leaders and British Royalty at the Harwell Campus New Space Showcase. Members of the world-renowned Harwell Space Cluster - Rezatec, Open Cosmos, Effective Space and Oxford Space Systems, alongside European leaders Thales Alenia Space - are part of an 80-strong group of private, public and academic organisations focused on democratising the Space market and supporting the UK Space Sector as it aims for a 10% share of the global market by 2030.
These companies focus on addressing some of the greatest global challenges for Space: developing new advanced antennas and satellite solutions that will ultimately reduce the cost and time for new companies to break into the space market; significantly extending the life of ageing satellites in orbit; and using data from satellites to enable countries to achieve better crop yields and manage water supplies to avoid drought.
The five announcements were made at the Harwell Space Cluster's 'New Space' Showcase where His Royal Highness The Duke of York marked the event with the first deployment of Oxford Space Systems' newest antenna targeted at earth observation satellite constellations.
Rezatec:
Rezatec and Eden Project partnership secures ESA funding to promote benefits of Earth Observation data for small-scale land owners.
Rezatec launches mobile app helping Mexican farmers improve sugar cane and wheat yield through the analysis of satellite data; supported UK Space Agency's International Partnership Programme (IPP).
Thales Alenia Space:
Introduces Skimsat, the new breakthrough concept for reducing the cost of Earth observing satellites without compromising performance by lowering the operational altitude. Skimsat is a small satellite set to become the new normal solution for Earth observing missions.
Open Cosmos:
Announcing a collaboration between Open Cosmos and the Satellite Applications Catapult to deliver IOD-6, a new mission opportunity on a 6U CubeSat platform. IOD-6 is part of the UK's In-Orbit Demonstration Programme designed to lower the cost and time of access to space and enable companies to bring satellite-based products and services to market faster. The new mission is supported by a £700,000 grant from the UK Space Agency.
Effective Space:
Pioneering last mile logistics in space. Effective Space to collaborate with leading space startups and Harwell Space Cluster members to advance in-orbit servicing. Recently awarded a $100 million contract with a major regional satellite operator, its SPACE DRONE spacecraft can extend the life of ageing satellites by as much as 15 years.
Oxford Space Systems: First reported in Cleanroom Technology here.
Oxford Space Systems secures £6.7m in funding; IQ Capital, Longwall Ventures, Midven and Wren Capital invest in the leading innovator of deployable space antennas and structures for the New Space age.
The five companies exemplify the Harwell Space Cluster and companies within it that are helping to drive a step-change to the traditional Space business model, where hundreds of millions of investments have typically been needed to break into the market.
The unique ecosystem at the Harwell Campus helps start-ups and scale-ups grow rapidly with support from organisations such as the Science and Technology Facilities Council's RAL Space facility, the European Space Agency and its Business Incubation Centre, the Satellite Applications Catapult and the UK Space Agency.
The Space Cluster is attracting significant private investment into the UK's thriving space sector, with venture capitalist and private wealth funding focusing on companies at Harwell Campus.
Historically, space technology has been one of the higher risk sectors for venture capitalists
Ed Stacey, IQ Capital Partners LLP said: "Historically, space technology has been one of the higher risk sectors for venture capitalists, as the length of the innovation cycle made it more difficult to realise strong returns. More recently, we've seen this innovation cycle shrinking, enabling much greater returns. This makes the space sector of increasing interest to UK venture capitalists.
"Harwell Campus is exciting because it's created a Space Cluster with an ecosystem that attracts the right stakeholders and has world-class facilities to enable innovation in the sector – it's a very exciting time to be investing."
Major investment value growth and new jobs creation within the Cluster and across the whole of Harwell Campus is twinned with substantial physical expansion, enabled by investment from the shareholders in the Campus Partnership: United Kingdom Atomic Energy Authority, STFC, Harwell Oxford Partners and U+I, along with debt capital from Santander.
We've created a place that has all the components for technology companies' fast growth major research infrastructure, private investment capital, exceptionally talented and ambitious people, plus flexible commercial accommodation", said Angus Horner, Director and Shareholder of the Harwell Campus Partnership.
Dr Barbara Ghinelli, Director, Harwell Campus and Cluster Development at STFC, said: "From a standing start a decade ago, I have witnessed the transformation of Harwell into one of the leading space clusters in Europe, at the forefront of the New Space revolution.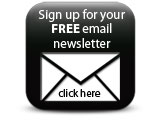 "The path between a good idea and a successful business can be a long and rocky one. We are here to help pave the road and smooth out the pot-holes that can derail innovation."