Integra assists diagnostic labs with liquid handling during COVID-19
The pandemic has led to unparalleled pressure on labs to ramp up capacity for SARS-CoV-2 testing
Integra's electronic pipettes, pipetting robots and other instruments are being used to increase testing capacity for laboratories during the COVID-19 pandemic.
Voyager adjustable tip spacing pipettes are used for transferring patient samples from individual collection tubes, either blood collection or swab tubes, to microplates in serological and PCR testing workflows.
Automatic adjustment of tip spacing at the touch of a button allows reformatting of up to 12 samples between different labware types. This can be automated by combining the Voyager pipette with the Assist Plus pipetting robot, further streamlining routine pipetting tasks, such as tube to plate reformatting.
The Viaflo 96/384 handheld electronic pipette is designed for boosting throughput when adding buffers or samples to 96 or 384 wells in parallel – for example, during nucleic acid extraction – and is suitable for common methods including magnetic bead purification protocols and silica-based vacuum extraction kits.
As the pandemic has progressed, there has been a growing need for serology tests to analyse the immune responses of individual patients, as well as to assess population immunity.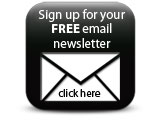 The Vacusip portable aspiration system can be used for safe and convenient liquid waste removal during these immunoassays, which often involve aspiration steps to remove buffers after incubation and washing.
Companies