Interview: Colandis CEO Joachim Ludwig
From employee at Carl Zeiss to CEO of his own company, Joachim Ludwig has become an expert in cleanroom applications for technology industries. He believes unconventional solutions to client's requests are key to a successful future in this market
Picture: TSK
"The best cleanroom is the one you don't need," Joachim Ludwig, Colandis founder and CEO, tells me in response to my question about the expertise of his company. My reaction is to think the interview is doomed, but the opposite happens. The statement, he explains, is the motto of the business and I soon recognise that it heralds his vision for what cleanroom technology, and contamination control for that matter, is all about.
True to his scientific engineering background, Ludwig is a solutions provider. Colandis creates customised cleanroom products and services for a variety of applications: semiconductor and electronics, surface coating, optical industry, microsystems and medical technology, biotechnology, precision engineering, research and development; you name it. "The focus is on technology industries. Any possible project with microbiological issues is only interesting as long as we have 100% knowledge of the field," he explains.
A family-run company, Colandis has been in operation for 22 years. Based in Khala, 10 km south of Jena, in Germany, the business is a small-medium enterprise, but its dealings are global. "We have business partners in various countries. They talk to our customers directly, but each project is delivered by our staff," Ludwig says. Proud of what the company has achieved in two decades, he believes that word of mouth around the quality of work it produces has taken Colandis further afield: "Our biggest customers are in South Asia," he says, revealing that Besi, the Dutch semiconductor equipment manufacturer with fabs in Malaysia, is on the list.
Humble beginnings
Ludwig's work life started in the product development department at Carl Zeiss, the German manufacturer of optical systems, followed by a 4-year tenure at Jenoptik Infab, where he was responsible for clean production including tests for cleanliness suitability, equipment design and manufacturing. His dream, however, was to run his own business. "I had too many ideas of my own and a different vision for a successful future to remain as an employee. I wanted to decide for myself," he admits.
Colandis was founded in 1996 under the name Cleanroom Technology Jena and for seven years Ludwig worked as a one-man band from a refurbished garage. "I had two desks, a drawing board, phone, fax, computer, printer and three little children to look after," he recalls. The humble beginning, however, was fruitful. In this time, Colandis' first patented products were launched: a fan-filter-unit (FFU) and a transportation trolley with an integrated clean environment. Today, Colandis is a prosperous business. Its HQ boasts 600 sqm of manufacturing area, 31 employees and is close to reaching a €4m turnover. "Over the years, we have seen demand for our products and services growing steadily," Ludwig says.
This growth is due to an increase in the need for bespoke fan filter units and an uptick in tests for cleanliness suitability and mobile cleanrooms
Patent portfolio
Colandis is not a design or equipment manufacturer, but it can deliver both. Six product lines make up its portfolio including workstations, equipment for clean air supply, hardware for rooms and cleanroom-ready materials. The offering is complete with consultancy, measurements, certification and cleaning.
The Khala headquarters is equipped with 550 sqm assembling area ISO 8; 35 sqm cleanroom assembly ISO 5; 20 sqm test cleanroom ISO 1 for tests for cleanliness assessment; 30 sqm cleaning lab ISO 7; manufacturing area and warehouse and delivery zone.
What is your strategy to deliver turnkey solutions?
The cleanroom business is not our main activity. Sometimes our customers need a cleanroom and for these projects, we get the support required to provide air conditioning systems and cleanroom walls for example. For these components, we use the expertise of partners in the market. Trust and reliability are absolutely necessary.
So, what would you say is the company's expertise?
Our slogan is 'the best cleanroom is the one you don't need'. We give our customers the opportunity to think more about their products and processes than about a cleanroom. For me, the cost-effective approach to achieving a higher yield and a better quality, is to realise production inside the process area. Having a cleanroom is sometimes necessary, so the decision between a mini-environment and cleanroom depends on the result of the process analyses. That's our expertise.
What is unique in your products?
The original idea for our fan filter units, the C-FFM, was the need to have a module with a low weight and a low height. We knew that HEPA or ULPA filters are made with lightweight, anodised, clean aluminium frames and we thought that it was possible to use it to house our fan filter module. We were right! For optical applications, we have patented a new fan filter unit entirely in black; even the filter area is black.
Why do you offer modular cleanrooms?
The idea for our mobile cleanroom for hire came from our customers; they wanted a cleanroom for temporary use onsite. So, we developed a modular design that is easy to install in a short time without any tools. Our system complies with ISO 5, it is installed in an hour and can offer high-cleanliness at a low price per square meter. We have teamed up with a partner to develop a bigger and highly flexible solution, which will debut at the Precision Fair in Veldhoven and SEMICON in Munich this year.
Cleanroom revolution
It comes as no surprise that Ludwig, having two decades of experience delivering solutions for semiconductor applications under his belt, is actively engaged in industry committees, particularly working groups on standardisation and guidelines. This includes the Association of German Engineers (VDI) and SEMI, the global industry association serving the manufacturing supply for the electronics industry.
What are the main changes you have seen in the semiconductor sector?
In the late 90s, the change in wafer diameter from 150-200 mm to 300 mm was challenging. These were either handled open in a large cleanroom or with SMIF technology with adapted mini-environments. Now, the requirement is to integrate the mini-environment in the manufacturing machine. We have been advising companies on how to achieve this integration and supplying components (custom FFUs) for implementation.
What opportunities do you see in the market today?
The biggest opportunity is to identify and follow the trend. The trend is not in the room but in the process. The challenge is combining the understanding of the process of the customer with technologies offered by the industry 4.0 and Internet of Things.
What trend do you see in the market?
I think the time to build better and cheaper cleanrooms is over. Today, customers ask for performance, flexibility, modularity and for a new service model.
What do you mean?
Nobody will buy a cleanroom in the future. The cleanroom user will pay only for the time spent working at it. The customer only buys the necessary conditions required by its production process and not a wall or a filter. This leads to allowing different company units to work in the cleanroom. Efficiency plays the dominant role. Today, energy efficiency ends in the night setback of the HVAC system to save energy. In the future, we will use decentralised control systems in combination with the monitoring of all relevant data from a cloud-based storage to define actions at the point of use.
What challenges do you see in the industry?
New financing models will find the way in this business. Companies are not only successful with progressive products, but they also need progressive manufacturing methods. This is true because, in our information-society, the end user wants to know how the product is produced.
Moving on
Colandis is reaching a milestone. After 22 years at the helm of the company, Ludwig will soon hand over the reins to his daughter, Ina Henze-Ludwig, who currently serves as Managing Director. "She is doing things differently and for me, it is very nice to see her success," Ludwig says. "Companies need changes and I think that the time for us is now."
What strengths do you see in your daughter?
She knows many things I never learned despite my university experience. I am the technician, she is the best combination of technician and business manager.
Ina concurs: "I am someone who can bring structure into an existing organisation. Colandis has grown over the years. We have reached a size that needs more structure and clarity. I believe that I have already been able to implement this in a wide variety of areas and still have a lot to do."
Colandis is expanding its cleaning services and this is an area that is keeping the company busy. "We help our customers to clean their equipment and we do so in our lab or at the their site," Ludwig explains. He knows that cleaning cleanrooms or cleaning single parts is a crowded market, but he is confident on what makes Colandis stand out: "Cleaning equipment requires process knowledge and that is what we have," he enthuses.
Clearly, Ludwig is not the average CEO. He is not shy to call cleanroom technology a very conservative industry. Moreover, he believes suppliers of new technologies, with unorthodox solutions,which are easy to implement, will be successful. I have no doubt his leadership style has left an impression on the staff, his family and client base alike.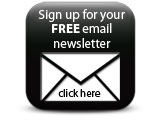 This article appeared in the October issue of Cleanroom Technology.
Companies